One year later: A timeline of Aaron Hernandez's last 365 days
One year after the death of Odin Lloyd, Aaron Hernandez still sits in jail. Here's a look at the past 365 days in the life of the former Patriots tight end.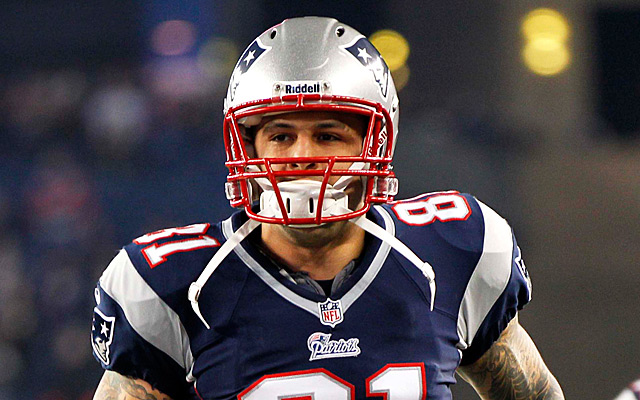 More NFL offseason: League minicamp dates | Latest news, notes
When the Patriots wrapped their mandatory minicamp on June 13, 2013, no one imagined it would be the final time that tight end Aaron Hernandez would ever wear a Patriots helmet.
On June 17, four days after that practice, a jogger found the dead body of 27-year-old Odin Lloyd less than a mile from Hernandez's residence. The discovery of Lloyd's body set off a chain of events that almost no one could have ever imagined. 
Here's a timeline of those events:
good morning

— Aaron Hernandez (@AaronHernandez) June 18, 2013
June 18, 2013: At 10:12 a.m., Hernandez sends out a tweet telling his followers 'good morning.' One year later, it's still the last tweet Hernandez has ever sent. By the end of the day he is questioned by police for the first time in relation to Lloyd's death.
June 19, 2013: After initially searching Hernandez's home on June 18, authorities return for a second search on June 19. Police don't get in the house though, because no one was home to answer the door. Hernandez didn't help things on his end, either, as he was reportedly 'uncooperative' during questioning. Two days after Lloyd's death, Hernandez 'hasn't been ruled out as a suspect.' LAWSUIT: Also on June 19, Hernandez is hit with a lawsuit for allegedly shooting a fan in the face at a Florida nightclub. 
June 20, 2013: Three days after Lloyd's death, multiple media outlets report that Hernandez has been 'directly tied to the homicide.' Authorities have a lot of questions for Hernandez. Among them: Why his home's security system -- including the video surveillance -- was intentionally destroyed. Why his cell phone was "in pieces" when his attorneys gave it to investigators and why house cleaners were hired on June 17 to scrub the house.
June 21, 2013: Hernandez loses his first endorsement deal when CytoSport dumps him. The makers of Muscle Milk would start a trend that later included every company that hired Hernandez as an endorser. 
June 22, 2013: Police make another trip to Hernandez's house, where they spend four hours looking for possible evidence. Authorities eventually leave the premises with multiple bags of Hernandez's belongings.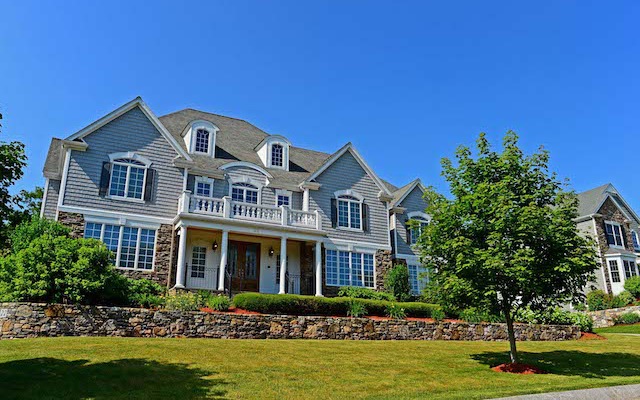 June 24, 2013: Despite several police searches at his house, Hernandez still hasn't been named as a suspect and lawyer Michael Fee makes that clear to the public. In a statement, Fee says Hernandez has been the "subject of a relentless flood of rumors, misinformation, and false reports in the media."
JUNE 26, 2013: Hernandez is taken into custody by police. Just hours after that happens, the Patriots release Hernandez. Thing don't get much better later in the day for Hernandez. At a court hearing, Hernandez is charged with murder in relation to Lloyd's death. Later that evening, a Boston television station reports that police are looking into possible ties Hernandez might have to a 2012 double-murder. 
June 27, 2013: Superior Court Judge Renee Dupuis denies bail for Hernandez because she feels the state has a "very, very strong circumstantial case" against him. 
June 30, 2013: Thaddeus Singleton III, a man police wanted to question in the case, is killed in a one-car accident. Singleton is married to Hernandez's cousin Tanya Singleton. Singleton is believed to have housed Ortiz in Bristol, Conn., shortly after Lloyd's murder. 
July 5, 2013: At this point in the case, Hernandez doesn't have many public supporters. However, he does have one notable one in Snoop Dogg, who posts a picture of Hernandez on Instagram with the caption, "Keep ya head up !! We prayn 4 ya."
July 6, 2013: After releasing Hernandez on June 26, the Patriots make another Hernandez related decision. The team decides to have a jersey exchange where fans can trade in Hernandez's jersey for another one. Apparently, a lot people showed up. 
As of 5 pm, @PatriotsProShop has received nearly 1,200 Hernandez jersey exchanges. Most popular replacements: Wilfork, Brady, Jones & Ridley

— New England Patriots (@Patriots) July 6, 2013
July 8, 2013: EA Sports announces that Hernandez won't be showing up in its new Madden 25 video game.  
July 16, 2013: What's a day in jail like for Hernandez? Bristol County (Mass.) sheriff Thomas M. Hodgson describes it. Hernandez is locked in a 7-by-10 foot cell for 21 hours a day. The rest of his time is spent in the exercise yard, making collect phone calls or taking a hot shower. He doesn't have any physical contact with other inmates, but that's mostly for his own safety.
Aug, 1, 4 and 19, 2013: Besides exercising and making collect calls, Hernandez also spends time in jail writing letters. Over the course of 18 days, Hernandez writes three letters to three different people. In one letter, Hernandez writes that he's "NOT GUILTY" and that "all the people who turned on me will feel like crap."
Aug. 22, 2013: Hernandez is officially indicted on a first-degree murder charge. Despite the charge, Hernandez's lawyer Michael Fee still sounds confident. "There has been an incredible rush to judgment in this case, and the state doesn't have enough evidence to prove the charges," Fee said.
Aug. 27, 2013: Rolling Stone magazine publishes a piece on Hernandez that alleges Hernandez is a heavy drug user and that Bill Belichick knew Hernandez feared for his own life at the 2013 NFL Combine.
Sept. 6, 2013: At his arraignment, Hernandez pleads not guilty to all charges against him in the Lloyd murder case. 
Sept. 27, 2013: Shayanna Jenkins, Hernandez's fiancée, is indicted on a perjury charge in connection with the Lloyd case. Tanya Singleton, Hernandez's cousin, is indicted on a charge of conspiracy to commit accessory after the fact. Singleton's husband was the man who died in a one-car accident on June 30. 
Oct. 26, 2013: The NFLPA files a grievance on Hernandez's behalf. The Player's Association believes the Patriots owe Hernandez money. The Patriots believe the opposite. At stake is over $6 million in a contract that Hernandez signed in August 2012. 
Dec. 17, 2013: Hernandez's legal troubles continue to grow as the family of Odin Lloyd files a wrongful death lawsuit against the former Patriots tight end. 
Jan. 19, 2014: Just because you played for the Patriots doesn't mean you get to watch them. Bristol County Sheriff Thomas Hodgson decides that Hernandez won't be allowed to watch New England's AFC title game against Denver. 
Feb. 24, 2014: Hernandez adds to his growing list of problems after getting into an altercation with another inmate at the Bristol County Jail. On March 6, Hernandez will be charged with assault after beating up an inmate who was reportedly still in handcuffs during the fight. 
Feb. 27, 2014: The families of Daniel Abreu and Safiro Furtado file wrongful death lawsuits against Hernandez. Both families are seeking $6 million. Hernandez is suspected of killing the two men in July 2012. However, up until this point, he hasn't been formally charged even though police believe he may have been the shooter. 
May 15, 2014: Over one month after being sued over the deaths of Daniel Abreu and Safiro Furtado, Hernandez is officially indicted with their killings. "Mr. Abreu and Mr. Furtado were ambushed and executed as they drove home," Suffolk County District Attorney Daniel Conley  said during the indictment. "Aaron Hernandez is the principal, the shooter, and the person responsible for taking the lives of the two victims."
May 21, 2014: Police announce they hope to speak with any tattoo artist who worked on Hernandez's right forearm between February 2012 and June 2013.
May 28, 2014: At an arraignment for the July 2012 killings, Hernandez pleads not guilty to a boatload of charges. The charges include two counts of first-degree murder, three counts of armed assault with intent to murder, and one count each of assault and battery with a dangerous weapon, and unlawful possession of a firearm.
May 31, 2014: Being Hernandez's lawyer is basically a full-time job at this point and Hernandez's bank account is starting to show the effects of needing a lawyer every second of the day. Fox Sports reports that Hernandez' lawyers, Charles Rankin and James Sultan, filed documents indicating they may discontinue their representation of Hernandez.
June, 16, 2014: Nearly a year to the day after Lloyd was gunned down, a tentative trial date is finally set for Hernandez. Assuming there are no further delays, the murder case will begin on Oct. 6.  
June 17, 2014: The one-year anniversary of Lloyd's death.
Everything you need to know about the Packers-Panthers game on Sunday afternoon

The Lions will be wearing their Color Rush uniforms for the first time on Thursday

The Lions look to maintain playoff positioning while the Bears attempt to play spoiler
The Panthers have hired an outside law firm to conduct the investigation

Here's every official injury designation for each NFL team for Week 15

Bennett was one of the few players who escaped punishment after Sunday's melee in Jacksonv...