Oprah Winfrey Network postpones Michael Sam documentary
So much for getting to watch an up-close view of Michael Sam trying to make the Rams team.
• 1 min read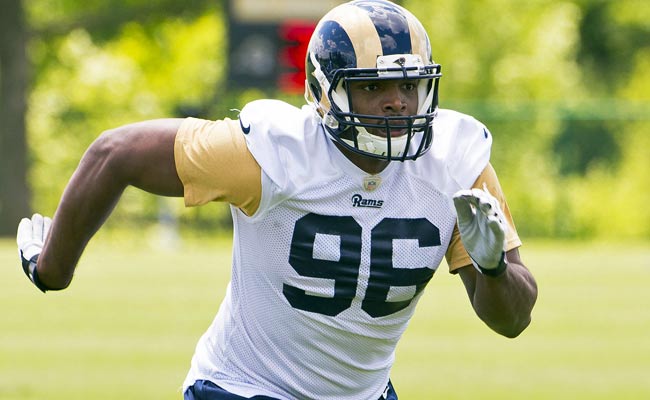 More Draft coverage: 2015 Mock Draft | 2015 Top 100 | 2014 Draft Grades | News
If you were looking forward to watching the Rams linebacker Michael Sam documentary series on the Oprah Winfrey Network, you might have a longer wait than expected. Or a wait that will never end.
On Friday evening, OWN announced, via the St. Louis Post Dispatch, that the Sam documentary would be postponed.
With the backlash that occurred when the new show was announced earlier this week, this shouldn't be a huge surprise. Particularly since it makes little sense for a seventh-round draft pick who has an uphill battle to make the team to continue on with a project that might alienate his employers and/or his colleagues.
The Rams apparently didn't know about the documentary before they drafted him with the No. 249 pick in last week's draft, and even though there was a report that the NFL had that knowledge, the league has since denied it. Reportedly, some of his Sam's new teammates were upset about the plans for the show.
There's been no word on whether the documentary will be tabled forever, but it seems likely that until Sam makes the team, we probably won't see him in any kind of reality-type TV show.
The Dolphins also donated $100,000 to the victims' fund after the school shooting that killed...

The Cardinals GM explains his process for finding Carson Palmer's successor

Stefen Wisniewski narrowly missed out on a chance to earn $250K, but the Eagles gave it to...
Shazier heads into the Steelers' facility every day and helps with 'personnel stuff'

Foles's life has completely changed by leading the Eagles to a win over the Patriots in Super...

For all of the attention Patrick Mahomes will receive, fixing the defense has to be Kansas...