Owners offer mostly one-year deals, mull trading down for elite QBs
NFL owners have convened in Orlando. The buzz? Multiyear free-agent deals are drying up, and a team could trade down and still draft a top-three QB.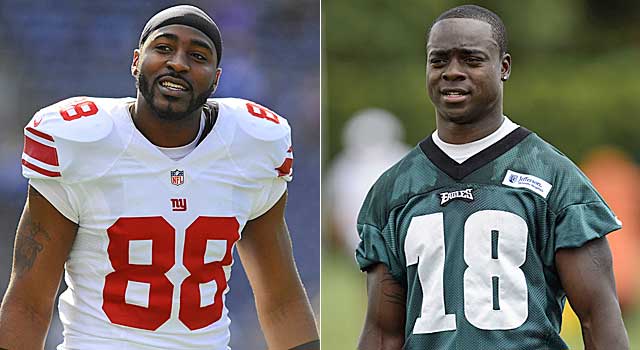 More NFL offseason: Mock Drafts | Prospect Rankings | Pro Days | Top free agents
I am in Orlando for the NFL owners meetings. As usual, the Annual Meeting is a line in the sand on the NFL calendar. Nothing official when it comes to free agency, but when executives leave Orlando, their efforts will turn to draft preparation.
Most of the players who are still free agents have to realize the rule and bylaw proposals will be on the floor for discussion, debate and -- in some cases -- a vote. Here's what's on my mind as I pull into the Ritz Carlton hotel with owners, club executives and head coaches in the lobby.
1. One-year deals: It sure looks like most NFL executives have moved toward one-year deals for many players. As of now, there are close to 75 veterans signing one-year deals and I would venture to say most remaining free agents will sign one-year deals if they are lucky.
What it means: The clubs aren't taking financial risks like they used to, and well over 150 veterans will re-enter free agency next year. The annual pool of veterans once again will reach close to 500 players; that will make it a buyer's market once again. It feels like all the veterans who were overpaid years ago have come back to haunt many of the present and future free agents.
Next year, we mostly likely will see Darren McFadden, Jeremy Maclin, Hakeem Nicks, Henry Melton, B.J. Raji, Brandon Spikes, Louis Delmas and Stevie Brown -- among others -- a year older and back in the pool with all the younger players entering free agency for the first time.
2. Salary-cap space update: By my last count, there was about $377 million of salary-cap space, or close to an average of $12 million per team. Plenty of room to do business in theory, but of course it is not evenly distributed. Most capologists know their clubs need a few million dollars for the draft. If the owners vote to increase the size of the practice squads from eight to 10 players, then add another $1 million for that project.
On top of those forces is the reality that 53 players will count in September -- not the 51 presently accounted for, and that should mean a salary-cap hit of at least $1 million. Of course, players will go on injured reserve and free agents will have to be signed to remain competitive. For example: Last year, the Cowboys had nine players on IR. A safe amount of space for this could be close to $3 million. Put it all together, and an operating cap budget from this point should be $7 million to $8 million -- and that's if a team is done in free agency or doesn't have more players to cut. About a dozen teams aren't at that point right now, and I will be looking for more cap maneuvers from Carolina, Dallas, Denver, Detroit, Kansas City, New England, New Orleans, the New York Giants, Pittsburgh, San Diego and San Francisco, among other teams.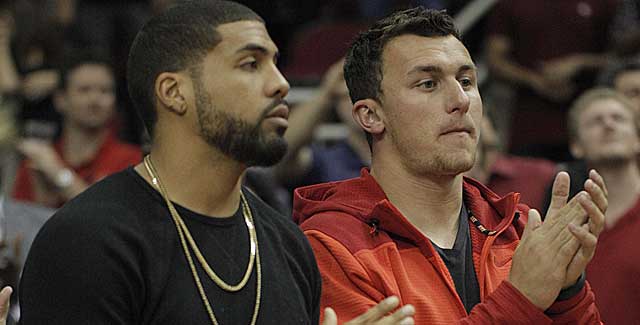 3. Move down and still get a QB: After talking to a few club executives, I am getting the feeling that the run on quarterbacks might not happen in the top of the first round. Many have speculated that Blake Bortles, Teddy Bridgewater and Johnny Manziel would be drafted no later than the eighth pick. Granted, Houston, Jacksonville, Cleveland, Oakland and Minnesota all need a QB in this draft, but I'm getting the sense one or two of the top-three signal callers still will be there when the draft moves to pick No. 9.
4. Draft candidates on film: I looked at four draft candidates Sunday morning who may not be first-round picks but were interesting to say the least. Brandin Cooks (WR, Oregon State), originally projected as a third- or fourth-round player, made a big leap at the combine and continues to create momentum. He's not big, but he sure is fast and quick in and out of his breaks. After watching his Boise State tape, I felt like I was watching a cross between DeSean Jackson and Tavon Austin. Dangerous on the bubble screens, electric in open space, but not hard to take down if you can get your hands on him. I think he's a slot receiver in the NFL.
Next up: Deone Bucannon (safety, Washington State) is a guy who can do it all as a free or strong safety. In the game against Washington, he demonstrated the ability to cover a lot of ground as a deep-middle player or half-field player. He can come up in the box with force and deliver a blow. Bucannon also was very good as a contain player with an ability to turn the run back inside. He has man-to-man skills and is capable of game-saving plays.
Ed Reynolds (safety, Stanford) is a free-safety type who I watched in the Oregon game. He is disciplined and plays it safe most of the time. The Oregon quarterback did move him once with his eyes and got him to open up a back-side pass route. Reynolds is a good pattern-read player who is not afraid of contact and can man up on a slot receiver.
Carl Bradford (LB, Arizona State) was an interesting player in the USC game I watched. Bradford has some good pass-rush skills and comes out of a three-point stance with good first-step quickness and has some lower-body power. He does have 55 plays behind the line of scrimmage in the past two seasons. At times, he reminded me of a combination of Hugh Douglas and Terrell Suggs, but at other times I wished he had better pursuit effort. He was more than adequate holding the point of attack and knows how to wrong-shoulder a counter block.
Super Bowl tattoos are never a good idea until your team has actually won the Super Bowl

A couple of dogs emerge victorious in the Conference Championship round

Our computer model simulated the AFC and NFC title games 10,000 times with surprising resu...
If the past 18 weeks are any indication, Tom Brady could be in trouble Sunday

The Patriots quarterback has been listed as questionable for Sunday's AFC Championship

It appears the Raiders didn't break any rules during their hiring of Jon Gruden