Packers QB Aaron Rodgers pulls off Christmas photobomb
Aaron Rodgers isn't just a good quarterback, he also has another unique talent: Photobombing.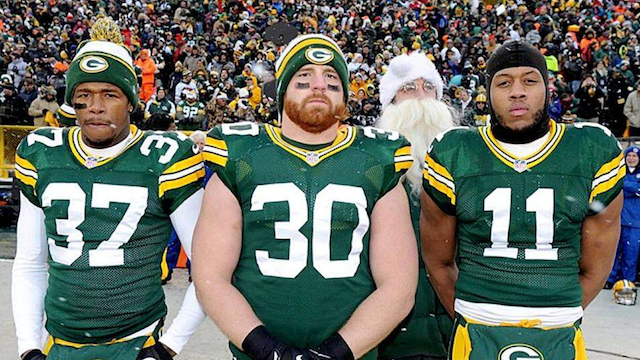 Aaron Rodgers didn't invent the photobomb, but he seems to have perfected it. The Packers quarterback didn't suit up for Sunday's game agains the Steelers -- actually, he did suit up, he just wasn't wearing a Packers uniform. 
Just before the coin toss, Rodgers slipped into a holiday-themed disguise and photobombed Green Bay's team captains. Rodgers is the guy in the photo above who isn't Sam Shields, John Kuhn or Jarrett Boykin. 
Rodgers has photobombed his teammates so many times that there's a site devoted to Rodgers photobombing people. That's right. An entire website devoted to one thing and that one thing is Aaron Rodgers doing things that sometimes involve muppets.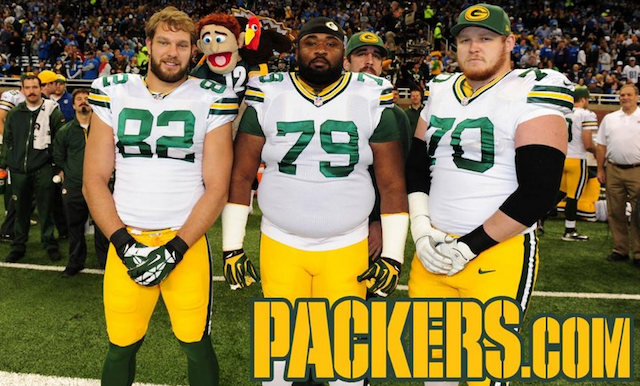 Plus the Eagles' formula for winning late, the AFC playoff mish mash and a budding young Vikings...

Here are the Week 11 grades for every team that played Sunday

The Eagles move to 9-1 after beating the Cowboys by four touchdowns
Peterman threw five interceptions in the first half before getting yanked

The Vikings' coach addresses the team's cloudy quarterback situation after their eighth win...

Green Bay could have brought in a veteran quarterback but decided to stick with Hundley