Panthers-Broncos preview: 50 things to know about Super Bowl 50
Cam, Peyton and Beyonce are about to make Super Bowl history. Here are 50 things you need to know when the Panthers and Broncos clash is Super Bowl 50.
• 12 min read
The Super Bowl is perhaps the most glorified spectacle in American sports, and this year marks its golden anniversary. So to celebrate Super Bowl 50 -- an awesome matchup between the Carolina Panthers and the Denver Broncos -- here are 50 facts (not stats) to know. After reading, you'll have plenty of ammunition to impress everyone between refrigerator runs and bathroom breaks during your Super Bowl party.
1. Cam Newton will hit the trifecta if the Panthers win Super Bowl 50.
Newton could become the first quarterback ever to have won a national championship (FBS) in college, the Heisman Trophy and a Super Bowl. Newton also won a junior college national title with Blinn College in 2009. Yeah, he'd be the first quarterback do all that, too.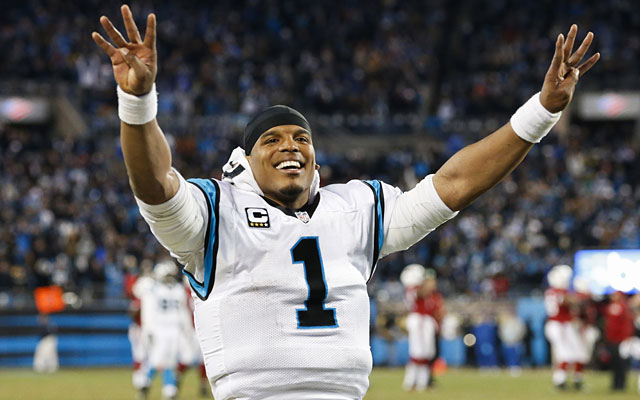 2. There's a John Fox tie-in to Super Bowl 50.Both head coaches, Carolina's Ron Rivera and Denver's Gary Kubiak, replaced current Chicago Bears head coach John Fox.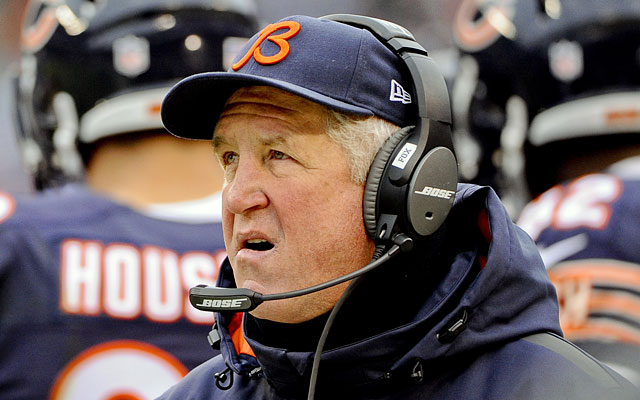 3. We'll witness an epic age gap.
The age difference that separates Cam Newton and Peyton Manning is 13 years and 48 days. It is the biggest age difference between starting quarterbacks in Super Bowl history.
4. There's a good chance Cam Newton will also hit a pretty nice double if he wins Super Bowl 50.
If Cam Newton wins the Super Bowl and the NFL MVP, he will be the 11th player in league history to do so in the same year, and the first since Kurt Warner double-dipped in 1999.
5. Manning could set another record if he wins Super Bowl 50. This time, about his age.
He'd be the oldest Super Bowl-winning quarterback in NFL history. Manning's boss, John Elway, beat the Falcons 34-19 in Super Bowl XXXIII in 1999 as a 38-year-old QB.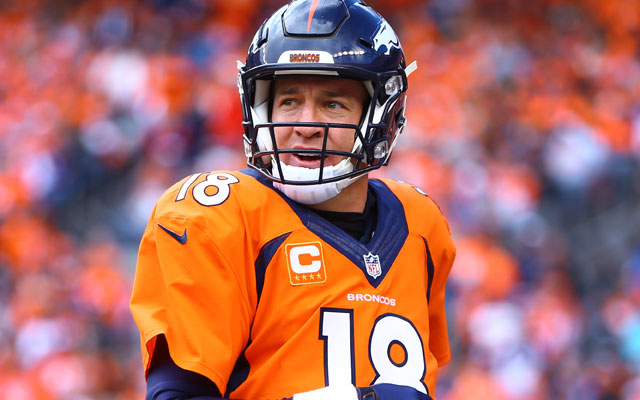 6. As expected, the cost for a Super Bowl commercial will be the highest ever.
The cost for a 30-second advertisement during Super Bowl I was $42,500. The same 30-second spot will cost $5 million for Super Bowl 50.
7. Second time as the Super Bowl host for NorCal.
Super Bowl 50 marks the second time the game will be played in Northern California and the first time it's been played in that region since 1985 when Super Bowl XIX was played at Stanford Stadium.
The 49ers beat the Dolphins 38-16 and Joe Montana won Super Bowl MVP.
8. There's a significant draft tie-in.
Super Bowl 50 will pit two quarterbacks against each other who went No. 1 overall in the draft for the first time.
9. There are a ton college teammates who will face each other in Super Bowl 50.
Broncos offensive guard Evan Mathis and Panthers safety Roman Harper were teammates at Alabama from 2002 to 2004.
Broncos left tackle Ryan Harris and Panthers long snapper J.J. Jansen were teammates at Notre Dame in 2005 and 2006.
Broncos offensive tackle Michael Schofield and Panthers wide receiver Devin Funchess were teammates at Michigan in 2012 and 2013.
Broncos defensive tackle Sylvester Williams and Panthers safety Tre Boston were teammates at North Carolina in 2011 and 2012.
Broncos safety T.J. Ward and Panthers running back Ed Dickson were teammates at Oregon from 2006 to 2009. They were both teammates with Panthers running back Jonathan Stewart in 2006 and 2007.
Broncos center Sam Brenner and Panthers defensive tackle Star Lotulelei were teammates at Utah from 2010 to 2012.
Broncos linebacker Corey Nelson and Panthers offensive guard Daryl Williams were teammates at Oklahoma from 2011 to 2013.
Broncos edge-rusher Shane Ray and Panthers defensive lineman Kony Ealy were teammates at Missouri in 2012 and 2013.
Broncos cornerback Bradley Roby was a teammate of Panthers offensive guard Andrew Norwell 2011 to 2012 and a teammate of Panthers receiver Philly Brown from 2011 to 2013.
10. Superstition will live on in Super Bowl 50. 
The Broncos are 0-4 all-time wearing their orange jerseys in the Super Bowl. They'll wear their white threads against the Panthers in Super Bowl 50. The Panthers will wear their black uniforms. They wore white when they lost to the Patriots in Super Bowl XXXVIII in 2004.
In fact, 10 of the last 11 Super Bowl winners were wearing white uniforms.
11. If the Panthers win the Super Bowl, Cam Newton will become the third African-American quarterback to have a Super Bowl ring.
Doug Williams led the Redskins to a win in Super Bowl XXII in 1988. Russell Wilson led the Seahawks in Super Bowl XLVIII in 2014.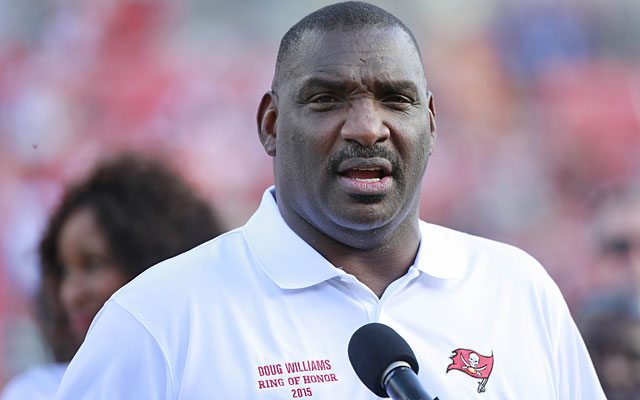 12. The Broncos will either lengthen their lead in a bad category or move into some good company.
As an organization, the Broncos already have the most Super Bowl losses (five) in NFL history. If they win Super Bowl 50, they'll be the ninth franchise with at least three Super Bowl titles.
13. If the Panthers win Super Bowl 50, Ron Rivera will become the fourth guy to have earned a Super Bowl ring as a player and a coach.
Mike Ditka, Tom Flores, and Tony Dungy are the others.
14. The chance to stand alone in history is on the line for John Elway, too.
If the Broncos win Super Bowl 50, John Elway will be the first GM with a Super Bowl ring as a player and general manager. Packers president and CEO Mark Murphy won a Lombardi when he played for the Redskins.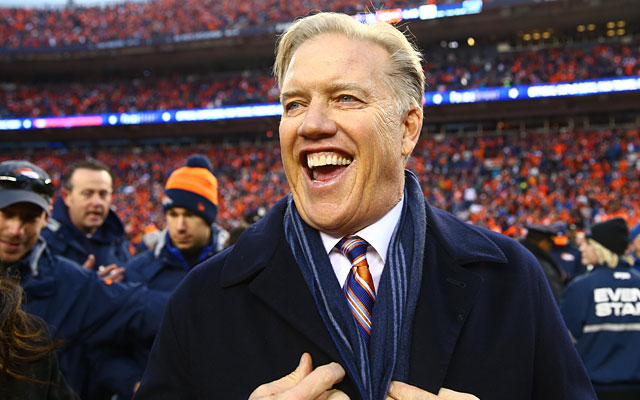 15. Ron Rivera is the second head coach of Hispanic heritage to roam the sidelines in a Super Bowl.
The first was Los Angeles Raiders head coach Tom Flores in Super Bowl XV in 1981. He also won the Super Bowl with the Raiders three years later.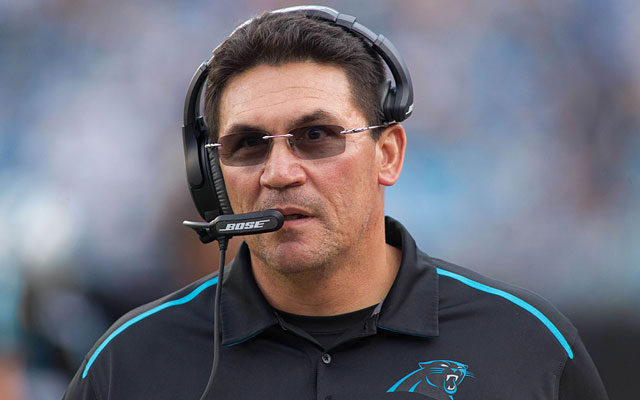 16. No. 1 vs. No. 1.
The Panthers-Broncos matchup marks the second time in Super Bowl history that the No. 1 scoring offense will play the No. 1 scoring defense. Two years ago, the Broncos had the top scoring offense and the Seahawks had the top scoring defense.
17. Two college football programs will be especially proud.
Cam Newton is the first quarterback who attended Auburn University to play in a Super Bowl. Peyton Manning is the only quarterback who went to the University of Tennessee who's started a Super Bowl.
18. Panthers receiver Devin Funchess was 4 months old when Peyton Manning played in his first game at the University of Tennessee.
Manning's first college football action came on Sept. 3, 1994. It was a relief appearance in a 25-23 loss to UCLA. Funchess was born May 21, 1994.
19. The Broncos are tied for the most Super Bowl appearances ever.
The Broncos are making their eighth Super Bowl appearance. The only other teams with that many are the Patriots, Steelers and Cowboys.
20. No first-rounders starting on the offensive lines.
Super Bowl 50 marks the first time since Super Bowl XLIV in 2010 between the New Orleans Saints and Indianapolis Colts that neither team will start an offensive lineman it drafted in the first round.
But this isn't a regular occurrence. Before Super Bowl XLIV, it hadn't happened since at least 1980.
21. Panthers starting right tackle Mike Remmers has an amazing story.
He entered the NFL as an undrafted free agent in 2012 and was actually signed by the Broncos. The Panthers are the fifth team he's played on. Before coming to Carolina, he was on the St. Louis Rams practice squad.
22. Two of the game's most established veterans share some draft-day history.
DeMarcus Ware was the No. 11 overall pick in the 2005 draft. Thomas Davis went three spots later at No. 14 overall. This was the same draft that saw three running backs taken in the top five. Can you imagine that happening today?! Football Twitter would erupt.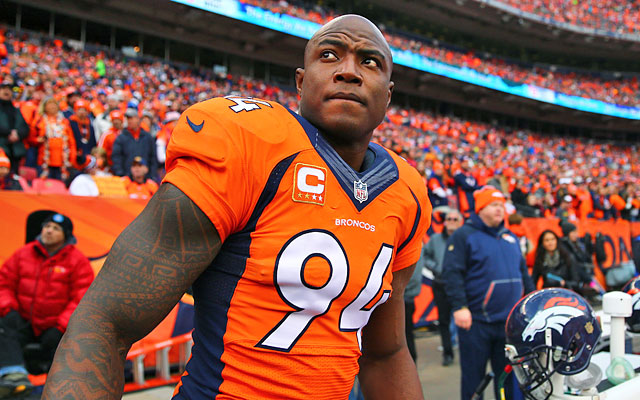 23. Hurney's major impact.
Fired after the 2012 season, former Panthers GM Marty Hurney had a major impact on the 2015 Panthers. He acquired eight of the 10 Panthers who made the Pro Bowl this season. The only guys he didn't add who made the Pro Bowl were Trai Turner and Kawann Short. 
24. One of the latest Super Bowls.
Super Bowl 50 being played on Feb. 7 ties it for the latest starting date in Super Bowl history. Super Bowl XLIV was also on Feb. 7. Officially, that kickoff happened at 6:32 p.m. ET. So if this Super Bowl is just three minutes late, it'll technically be the "latest start" in Super Bowl history.
25. The Broncos have a big edge in Super Bowl experience.
Denver has 18 players who were on a Super Bowl roster, while Carolina has seven players. Of those players, 16 current Broncos have actually played in a Super Bowl, and five current Panthers have played in a Super Bowl.
26. Everybody in the Super Bowl wins ... financially.
Players on the winning team can receive up to a $97,000 bonus. While the players on the losing team receive a bonus of $49,000.
27. Panthers owner Jerry Richardson has an awesome and unique story.
He used the bonus money he received from playing in the 1959 NFL Championship as a wide receiver on the Baltimore Colts to co-found the Hardee's restaurant chain. He's gone on to make millions elsewhere, but that's how he built his fortune.
28. There isn't much familiarity between these two teams.
Cam Newton has faced a Wade Phillips-run defense one time. It came when the quarterback was a rookie. His Panthers beat the Texans 23-13 in November of 2011 when Phillips was Houston's defensive coordinator.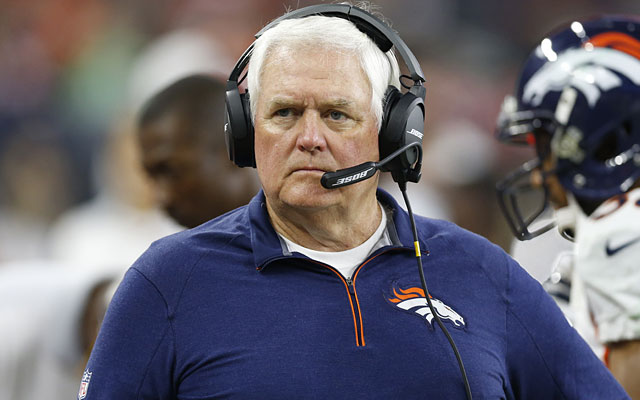 Peyton Manning and Newton have squared off once. That game was in November of 2012 and the Broncos beat the Panthers 36-14.
29. Plenty of five-star recruits.
In last year's Super Bowl there were zero former five-star high school recruits. Not the case this time around.
The Panthers have five former Rivals five-star recruits: Cam Newton, Ted Ginn Jr. Greg Olsen, Jonathan Stewart and Shaq Thompson. The Broncos only have one: Andre Caldwell.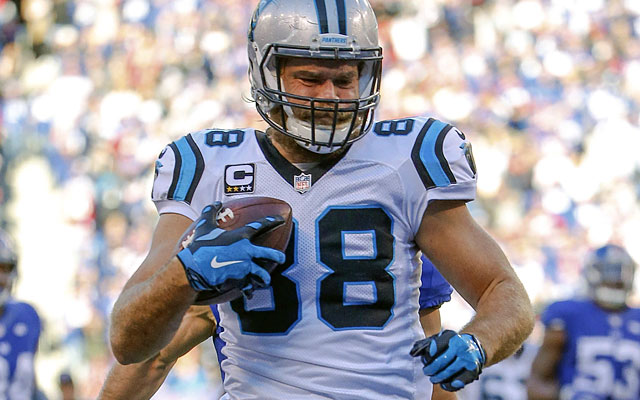 30. Media day in prime time.
This year's Super Bowl Media Day will be a prime-time event -- starting at 8 p.m. ET on Feb. 1 -- for the first time ever.
Media day was typically held on Tuesday morning before the big game.
31. There's extra hardware for this year's Super Bowl winners.
To commemorate the 50th Super Bowl, outside of receiving the Vince Lombardi Trophy, the winning team will get 18-karat gold numerals "5" and "0."
32. Four of the last five Super Bowls have come down to the last play.
Not counting kneel-downs, of course.
Last year's Malcolm Butler interception. Two years before that, Colin Kaepernick just missed Michael Crabtree in the back of the end zone against the Ravens. The year before that, Tom Brady heaved a Hail Mary attempt that went incomplete against the Giants. A year prior, the Steelers didn't convert on fourth down as the Packers hung onto a six-point lead.
33. Levi's Stadium gets the fans close to the action.
Really close.
It's designed to place about two-thirds of the fans in the lower bowl, the largest fraction of that kind in the NFL.
34. The naming rights for Levi's Stadium were not cheap.
Levi's will pay the city of Santa Clara and the 49ers a whopping $220.3 million over 20 years.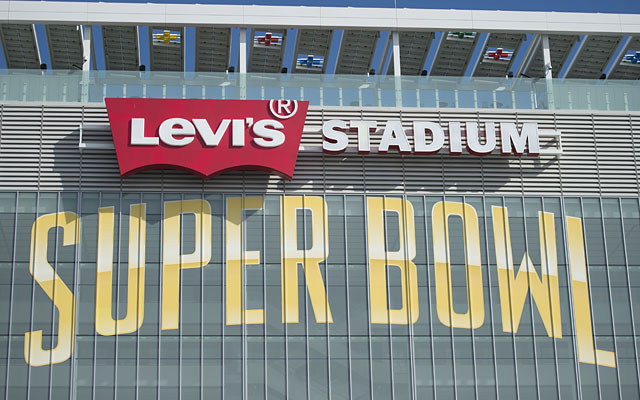 35. For the third year in a row, the two No. 1 seeds will meet in the Super Bowl.
It's the sixth time since the NFL's playoff structure was expanded to 12 teams.
36. Eighteen within reach.
If the Panthers win, they'll be the fourth team in NFL history to finish with 18 wins. The Patriots finished 18-1 in the 2007-2008 season but lost that year's Super Bowl to the Giants. The 1985 Bears and the 1984 49ers also went 18-1. The 1972 Dolphins went undefeated but only won 17 games.
37. There are no former Panthers on the Broncos and no former Broncos on the Panthers.
... who played for either team in the regular season, that is. Right tackle Mike Remmers was technically a member of the Broncos starting in May of 2012, but he was cut that August.
38. The two head coaches in Super Bowl 50 faced off against each other as players.
Well, kind of.
Kubiak actually threw six passes in a 1984 game against the Bears, which was Rivera's rookie year in Chicago. But Rivera didn't play in that contest.
The Broncos and Bears met again in 1987. Rivera was on the field and hand and interception, but Kubiak was backing up John Elway. Both were members of those respective teams in 1990 when the Bears and Broncos met again, but neither played.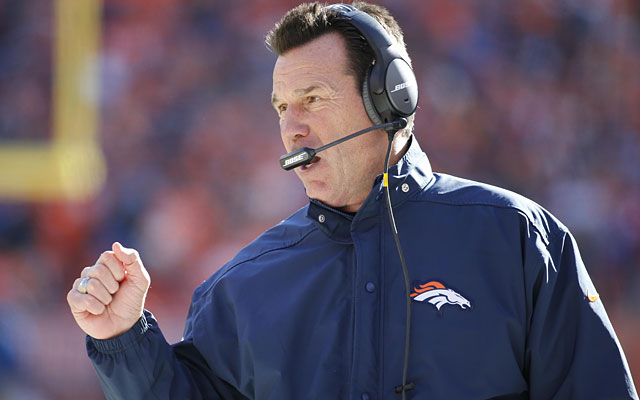 39. Broncos backup center is James Ferentz, the son of Iowa head coach Kirk Ferentz.
James went to Iowa and entered the NFL as an undrafted free agent in 2014 with the Houston Texans.
40. Beyonce is making history.
She's performing at halftime of Super Bowl 50, making her the first female to repeat as a Super Bowl halftime performer.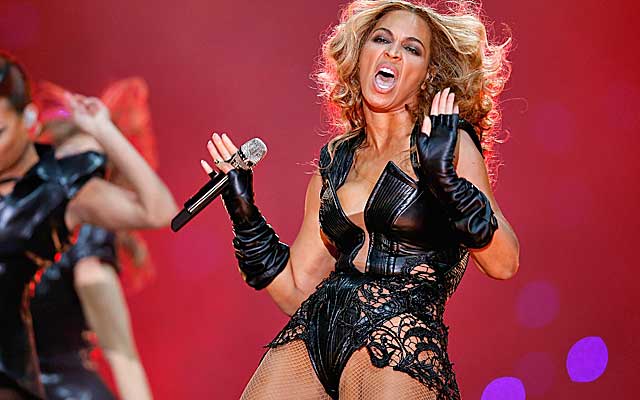 41. Ohio State is the most well-represented college in the Super Bowl.
There are five former Buckeyes. Bradley Roby on the Broncos and Ted Ginn Jr., Kurt Coleman, Philly Brown and Andrew Norwell on the Panthers.
42. For the first time in Super Bowl history, the No. 1 and No. 2 overall picks from the same draft will square off in the Super Bowl.
Cam Newton went No. 1 overall in 2011. The Broncos took Von Miller with the next pick. Imagine if Andrew Luck decided enter that draft. Things may have looked a lot differently today.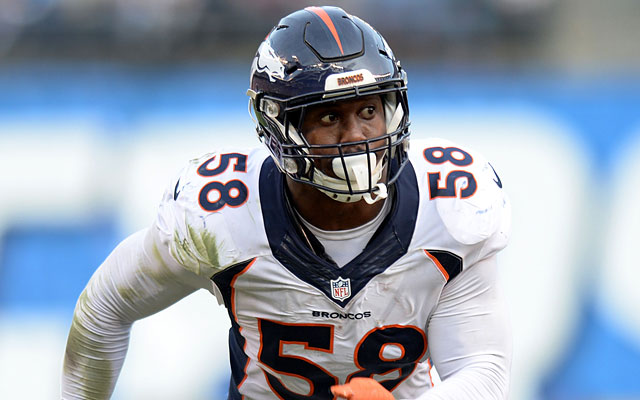 43. A return trip to the Super Bowl.
Panthers wideout Kevin Norwood is the only player on one of the Super Bowl 50 teams who was a member of either the Patriots or Seahawks in last year's Super Bowl 49.
Unfortunately for Norwood, who played for Seattle, he was inactive for the game. Fortunately for him, he'll always be the answer to this trivia question.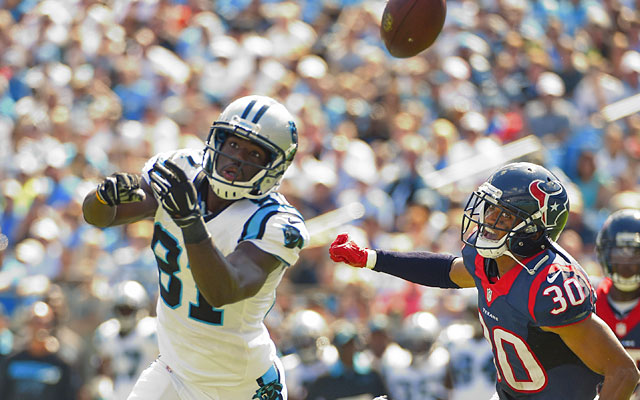 44. Billions in bets.
According to the American Gaming Commission, American's will wager a total of $4.2 billion on Super Bowl 50. The AGC also predicts just $4.1 billion will be illegal gambling.
45. This matchup was a long shot.
According to 5Dimes, a Broncos-Panthers Super Bowl matchup was 184-1 before the season started. Quite the long shot, that's for sure.
46. Demaryius Thomas is already in the Super Bowl record books.
In his only other Super Bowl appearance two years ago, the Broncos receiver set a Super Bowl record with 13 receptions.
Unfortunately for him, it came in the 43-8 beatdown the Seahawks put on his Broncos in Super Bowl XLVIII.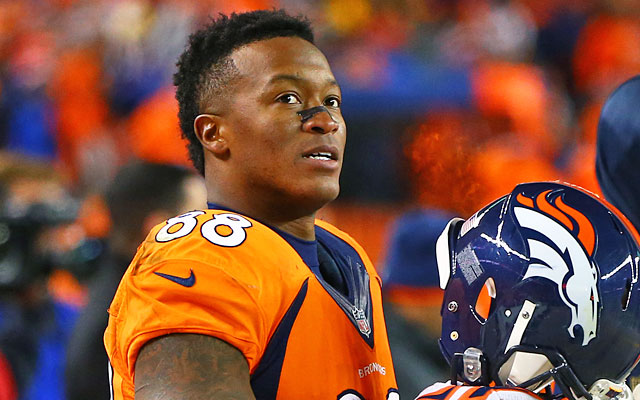 47. Peyton Manning needs to throw 21 passes to move past John Elway.
... in most career passes in Super Bowl history. Elway is currently in second with 152. Manning has thrown 132 passes in his Super Bowl career.
48. Peyton Manning needs 140 passing yards to become the sixth quarterback ever with at least 1,000 career passing yards in the Super Bowl.
The others? Terry Bradshaw, John Elway, Joe Montana, Kurt Warner and Tom Brady.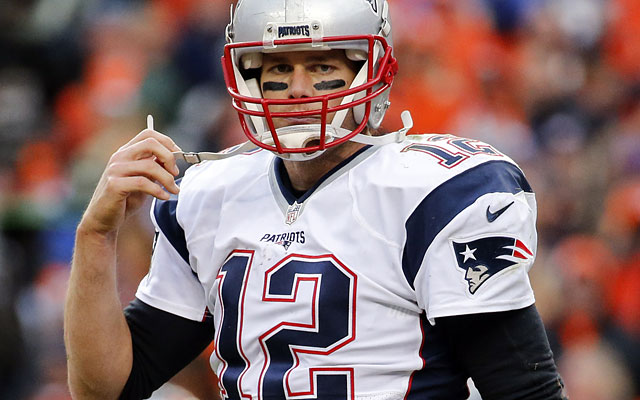 49. Peyton Manning only has two career Super Bowl touchdowns.
Which isn't even in the Top 10 all-time. If he throws two touchdowns against the Panthers, he'd move into a tie for ninth place with Russell Wilson, Doug Williams and Jim Plunkett
50. The Panthers are traveling a long way for Super Bowl 50.
The trip is 2,680.6 miles from their headquarters in Charlotte, N.C.
The Patriots, coming from Foxborough, Mass., to Glendale, Ariz.,for Super Bowl XLIV in 2008 and last year's Super Bowl amount to the furthest trips in Super Bowl history at 2,980.4 miles. 
Pick Six Newsletter
Get the day's big stories + fun stuff you love like mock drafts, picks and power rankings.
Please check the opt-in box to acknowledge that you would like to subscribe.
Thanks for signing up!
Keep an eye on your inbox for the latest sports news.
Sorry!
There was an error processing your subscription.
The Cowboys coach fails in a big spot, the Jaguars are imploding and more from Week 7 in the...

The Cowboys were called for a rare penalty during their loss to the Redskins.

Here are the Week 7 grades for every team that played on Sunday
What you need to know about the trade deadline, which could be busy based on the events of...

All of the best highlights from Week 7 are right here

Despite dealing with a chest injury, Watson helped the Texans beat the Jaguars on Sunday