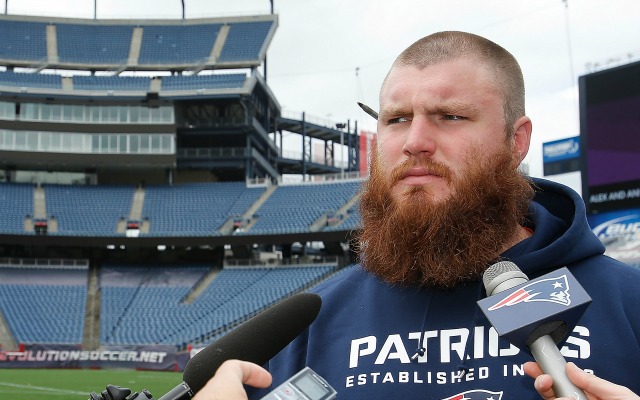 New England Patriots center Bryan Stork wasn't even a starter when this season began, but he's become an integral part of an excellent offensive line as the season has moved along. Stork's consistent presence in the lineup -- along with a few other moves -- helped solidify what had been a porous line through the season's first few weeks.
Stork had to sit out the AFC title game with an injury, but he's expected back for the Super Bowl. If the Pats manage to get a win against the Seahawks, Stork will join an exclusive club, becoming one of a few players to win a national title and a Super Bowl in back-to-back years. Stork was a member of the Florida State team that defeated Auburn in last year's national title game. William Floyd, who was a fullback on the 1993 Seminoles and 1994 San Francisco 49ers, is the only other FSU alum to accomplish the feat.
The last NFL player to win a national title and a Super Bowl in consecutive years is Courtney Upshaw, who was on the 2011 Alabama Crimson Tide and the 2012 Baltimore Ravens. Other to accomplish the feat include Randall Gay (LSU 2003, Patriots 2004) and Tony Dorsett (Pittsburgh 1976, Cowboys 1977).