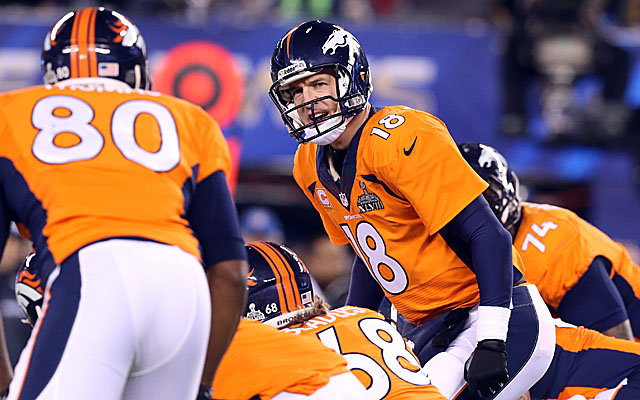 On Saturday, Broncos quarterback Peyton Manning was flagged for taunting Texans safety D.J. Swearinger after Swearinger legally laid out Wes Welker and concussed the wide receiver in the process.
On Thursday, the leagued fined Manning $8,268 for the infraction, and according to ESPN's Chris Mortensen, Manning won't appeal. "I accept it," the quarterback said. "Money well spent."
After the game, Manning refused to expound on exactly what he told Swearinger, but the Texans safety offered the Cliff's Notes version.
DJ Swearinger on what Peyton Manning said to him in end zone: "He said 'F me.'"

— Mike Klis (@MikeKlis) August 24, 2014
"I wasn't surprised (by Manning's comments)," Swearinger said, via the Houston Chronicle. "I was just, 'Why, bro?' You know what I'm saying? It's whatever. ... Peyton can say what he want to say. It really doesn't matter. All I care about is the W."
And while Manning clearly disagrees, Texans first-year coach Bill O'Brien said he thought Swearinger's hit on Welker was legal.
"I think the call was correct," O'Brien said Sunday. "What you continually have to show the guys on tape what a proper tackle is. It's not leading with the head. It's hitting with your shoulder and hitting basically between the shoulders and the waist and not above the neck area. But last night's play was a tough one to say, 'You were really at fault there.'"
Meanwhile, Welker appears on track to play in the Broncos' regular-season opener against the Colts.