If you like free beer, all you need to do to get some is win a Super Bowl and then give a shoutout to Budweiser after the game. That plan seems to be working for Peyton Manning. 
Anheuser-Busch was so thrilled with Manning's shoutout at the Super Bowl that the company planned on sending 50 cases of Budweiser to Manning and his teammates, according to ESPN.com.
At 24 bottles per case, that means Manning will be on the receiving end of over 1,000 bottles of beer.
Anyway, the Brewers Association decided it didn't want Manning drowning himself in Budweiser, so they decided to send something more tasty: Craft beer. 
The group put together a care package of 10 beers and sent it to the Broncos quarterback, according to the Craft Beer program director at the Brewers Association, Julie Hertz.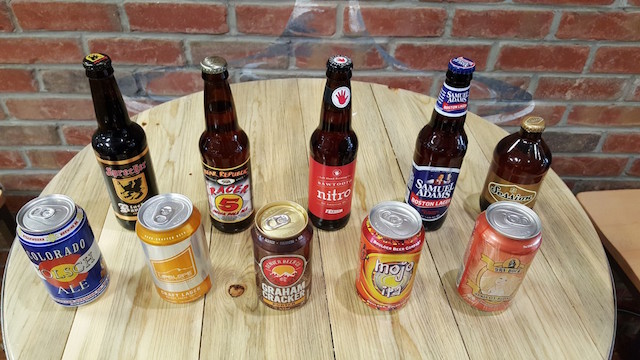 "To help you celebrate, we wanted to share some craft beers from the over 4,100 small and independent craft brewers in Colorado and beyond," Hertz wrote in a letter that was sent with the care package. "These indie brewers represent the ethic and integrity that makes our country so great and are also worthy of support. We've included a variety of choices for you to enjoy."
The package means that Manning will get to enjoy the following beers, including six that were brewed in Colorado and one that was brewed just two hours away fromLevi's Stadium, the site of Super Bowl 50. 
Black Bavarian (German-style Schwarzbier) | Sprecher Brewing Co. | Glendale, WI
Apricot Blonde (Blonde Ale) | Dry Dock Brewing Co. | Aurora, CO
Craft Lager (American Lager) | Upslope Brewing Co. | Boulder, CO
Colorado Kolsch (German-style Kolsch) | Steamworks Brewing Co. | Durango, CO
Racer 5 IPA (India Pale Ale) | Bear Republic Brewing Co. | Healdsburg, CA
Samuel Adams Boston Lager (Vienna-style Lager) | Boston Beer Co. | Boston, MA
Mojo IPA (India Pale Ale) | Boulder Beer Co. | Boulder, CO
Sawtooth Ale Nitro (Extra Special Bitter) | Left Hand Brewing Co. | Longmont, CO
Session Cream Summer Ale (Cream Ale) | Full Sail Brewing Co. | Hood River, OR
Graham Cracker Porter (American Porter) | Denver Beer Co. | Denver, CO
On the other hand, Manning reportedly owns a stake in two Anheuser-Busch distributors, so he might just giveaway this care package. If he decides to go that route, I'll gladly take it Peyton. I love free beer. It's not as good as free tacos, but it's close. OK, they're equal.