PHOTO: Barry Sanders is new Madden NFL cover boy
Barry Sanders beat Adrian Peterson to be the next Madden NFL cover boy.
• 1 min read
Celebrating its upcoming 25th season, the makers of EA Sports' Madden NFL decided its cover boy should end with a showdown between an old-school and a new-school player.
Among the old-school candidates were players like Joe Montana, Michael Strahan and Jerry Rice, but ultimately, the final vote was between former Lions star running back Barry Sanders and current Vikings star running back Adrian Peterson.
The voting results were released Wednesday night, and without further ado, here is what your next copy of Madden will look like (via SportsNation).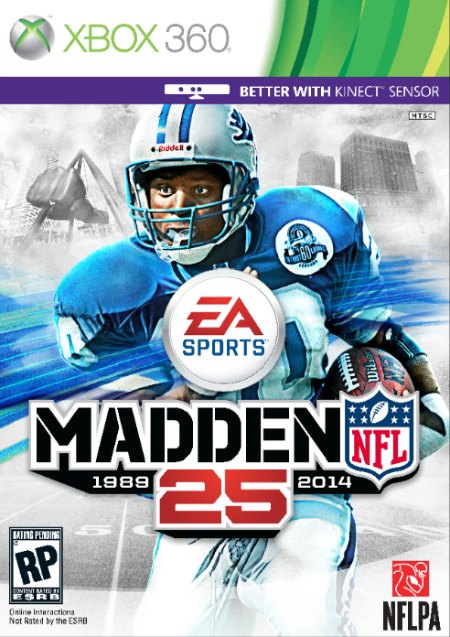 Not a bad look for one of the best running backs of all time. Not bad at all.
Ebron led the Lions in receiving on Monday night but wasn't happy about a hard hit from Co...

The Cardinals coach knows that shutting down the Cowboys offense is easier said than done

Can teams led by Drew Brees and Eli Manning contend for the top pick in the 2018 draft? Yes...
Goodell's current deal is set to expire in 2019, and his latest extension hasn't come without...

Eifert is dealing with back and knee injuries and could be in danger of missing time

The Giants' season is going down the tubes and it's all because of the Pythagorean theorem...