PHOTO: Barry Sanders is new Madden NFL cover boy
Barry Sanders beat Adrian Peterson to be the next Madden NFL cover boy.
• 1 min read
Celebrating its upcoming 25th season, the makers of EA Sports' Madden NFL decided its cover boy should end with a showdown between an old-school and a new-school player.
Among the old-school candidates were players like Joe Montana, Michael Strahan and Jerry Rice, but ultimately, the final vote was between former Lions star running back Barry Sanders and current Vikings star running back Adrian Peterson.
The voting results were released Wednesday night, and without further ado, here is what your next copy of Madden will look like (via SportsNation).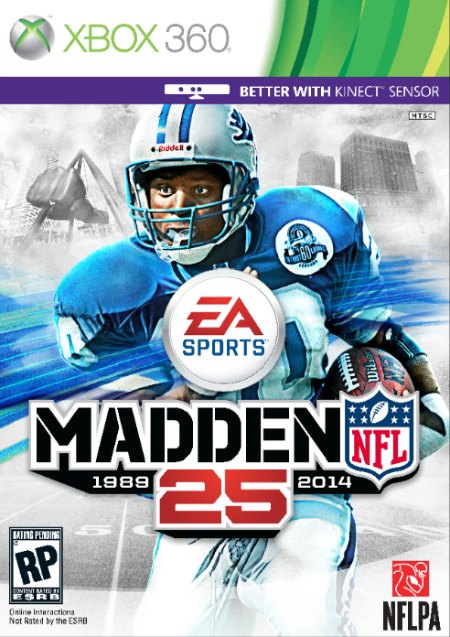 Not a bad look for one of the best running backs of all time. Not bad at all.
Everything you need to know for Week 7 of the 2017 NFL season is here

Let's check in on Cleveland's ever-changing quarterback situation

Thomas is a first-ballot Hall of Famer who hadn't missed a snap since coming into the league...
The Eagles quarterback honors Lukas "The Dutch Destroyer" Kusters after the latter's battle...

Things aren't going well for the Panthers in Chicago

Stills did his best Jermaine Kearse impression