PHOTO: Bengals CB Pacman Jones turns 30 with Pac-Man birthday cake
Adam 'Pacman' Jones celebrated his 30th birthday on Monday with a birthday cake that you'd expect a guy named Pacman to have.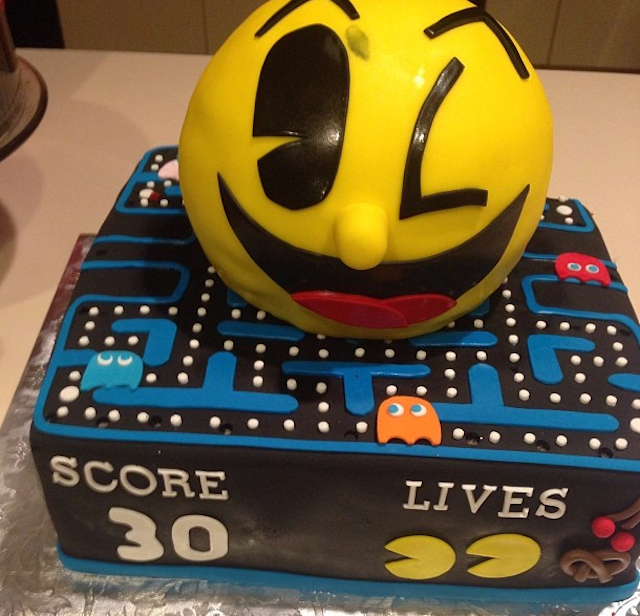 Bengals cornerback Adam 'Pacman' Jones celebrated his 30th birthday on Monday and he did it in the most Pacman way possible -- no, he didn't get arrested -- he got an awesome birthday cake. An awesome Pac-Man birthday cake. 
Pacman documented pretty much his entire birthday on social media and here's what you missed: He gave away $1,500 to homeless people in Cincinnati. He said he wished deceased former Bengals wide receiver Chris Henry could've been there. He got a pretty sweet watch as a birthday present. And one of the homeless people he gave money to spent the money on whiskey.
I just give 15 homeless people a100 next I'm pay for 15 mothers bills that's in need ,That's what I'm doing for birthday. CauseI'mblessed

— ADAm Pacman Jones (@REALPACMAN24) September 30, 2013
Pacman didn't get arrested on his birthday either and that's mainly because he seems to have learned his lesson from his Sept. 22 disorderly conduct arrest. That arrest happened because Pacman was riding with an inebriated driver. For his birthday on Monday, Pacman got a designated driver.
The Jaguars' cornerback doesn't want the team's top receiver to depart in free agency

The Broncos are one of the favorites to land Cousins in free agency

Gathers flashed signs of promise in the preseason, but has yet to play in a regular-season...
Carruth wants custody of his 18-year-old son, who was born with brain damage after the slaying...

Why pay big bucks when you can gamble on Austin Seferian-Jenkins, Tom Savage or Donte Monc...

Running backs coach Duce Staley and wide receivers coach Mike Groh will reportedly interview...