PHOTO: Colin Kaepernick celebrates new contract with pool party
An inflatable swan isn't the only way to have fun if you're an NFL quarterback.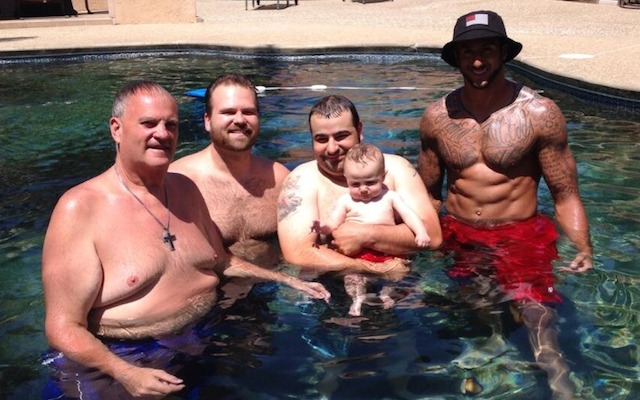 More NFL offseason: League minicamp dates | Latest news, notes
What's the best way to celebrate signing a $126 million contract? I have no clue because I've never signed one, but if you're Colin Kaepernick, the answer is: throw a pool party. 
The 49ers quarterback got together with his family over the weekend to celebrate his new six-year extension. As you can see below, Kaepernick got some one-on-one time in with his nephew and his dog. However, unlike other quarterbacks who partied over the weekend, there were no inflatable swans involved.
This might go down as the best ending of the 2017 season

The Raiders beat the Chiefs, 31-30, on Thursday night thanks to Derek Carr's heroics

This was easily the most exciting final 10 seconds of any game in the NFL this season
Everything going the Chiefs way on Thursday Night Football

Beast Mode went Beast Mode on someone he shouldn't have gone Beast Mode on

This is how you do a 99-yard touchdown drive