PHOTO: Drew Brees looks eerily like 19th president Rutherford B. Hayes
If Drew Brees ever time travels to 1878, people might mistake him for the president of the United States.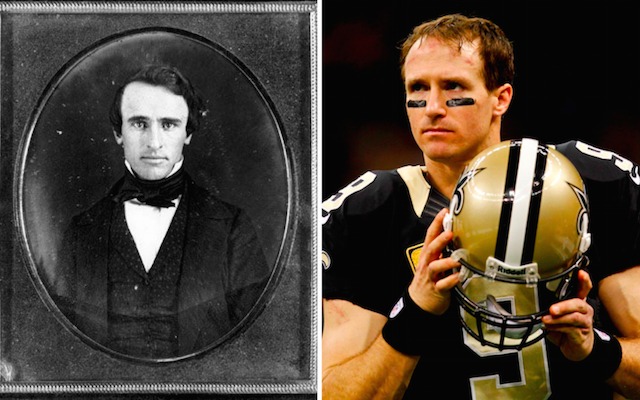 More NFL offseason: League minicamp dates | Latest news, notes
During the NFL offseason, one of my favorite things to do is look at old pictures of former presidents and see if those former presidents look like any current NFL quarterbacks -- Trust me, it's a great way to burn time. It's also a pretty good way to never make friends again. 
More importantly though, it's also a great way to remember presidents that no one talks about anymore, like Rutherford B. Hayes. That's a picture of a younger Hayes on the left at the top of the page, not Drew Brees' twin brother as you probably thought.
Seriously, they look alike, right? If Brees went back in time to 1878, America would be confused because there would be two Hayes'. The Saints would also be confused though because they wouldn't have a quarterback, he'd be in 1878. 
Anyway, Brees and Hayes might look alike, but they definitely don't have the same taste in women. Brees married a blonde. Hayes married a brunette.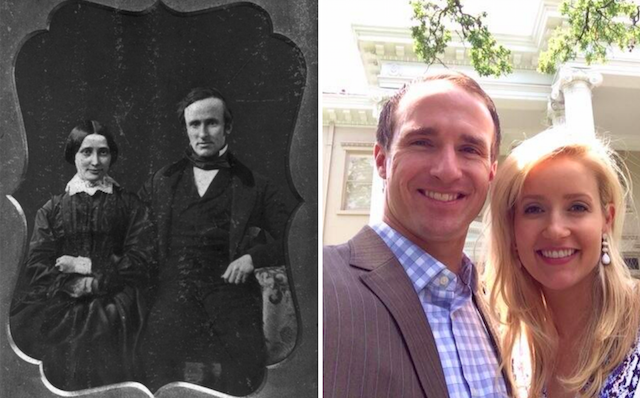 (Wink of the CBS Eye to Bleacher Report)
The Oklahoma quarterback isn't exactly being discreet about where he wants to begin his NFL...

No one was hurt, but Fournette's Mercedes lost a bumper

It might be time to begin worrying about the Patriots quarterback
The Patriots are still odds-on favorites, but the other teams are closing in

SportsLine tapped into its Vegas sources to see who professional bettors like Sunday

Philadelphia readies itself for a massive celebration if the Eagles advance to the Super B...