PHOTO: Every 49ers fan should have a Kaepernicking pumpkin
Happy Halloween San Francisco. Someone in the Bay Area made a Kaepernicking pumpkin just in time for Halloween.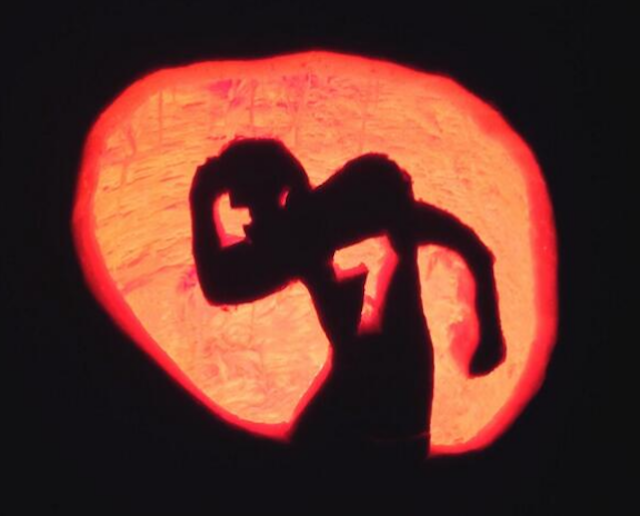 If kids in San Francisco want candy when they trick-or-treat this year, they might have to do some Kaepernicking to get it because Kaepernicking is taking over Halloween. 
For the anyone that missed the Kaepernicking craze, here's a brief review: When 49ers quarterback Colin Kaepernick scores a touchdown, he kisses his bicep. Kaepernick started doing this during that 15-month period when everyone on the internet was adding '-ing' to anything -- think Tebowing -- and all of the sudden, Kaepernicking was born. 
As you can see by the pumpkin, 49ers fans take their Kaepernicking seriously. Photos also show up on Twitter when ever Kaepernick scores a rushing touchdown, like he did against the Titans on Oct. 20. 
Game day! #kaepernicking #ninernation @kirrannsamra pic.twitter.com/lk2JNvVEPc

— Ranjoth (@ranjoths) October 20, 2013
If you're going to make a Kaepernicking pumpkin, this is definitely the year to do it. Texas A&M quarterback Johnny Manziel's jumped on the Kaepernicking bandwagon and Seahawks quarterback Russell Wilson even did it during a commercial shoot in July. 
(Wink of the CBS Eye to @KyleBonagura on Twitter)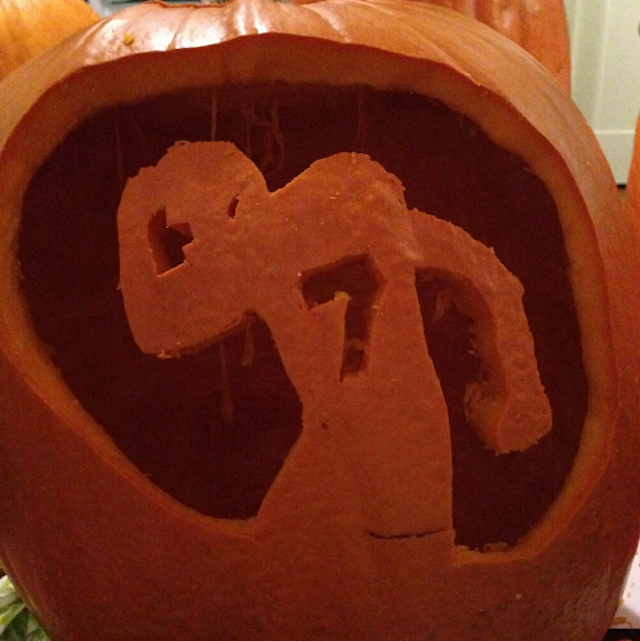 Everything you need to know about the Packers-Panthers game on Sunday afternoon

The Lions will be wearing their Color Rush uniforms for the first time on Thursday

The Lions look to maintain playoff positioning while the Bears attempt to play spoiler
The Panthers have hired an outside law firm to conduct the investigation

Here's every official injury designation for each NFL team for Week 15

Bennett was one of the few players who escaped punishment after Sunday's melee in Jacksonv...