PHOTO: Eyepatch-wearing Patriots fan robs bank in Massachusetts
A bank in Mansfield, Mass., was robbed on Tuesday by a woman wearing an eyepatch and a Patriots t-shirt.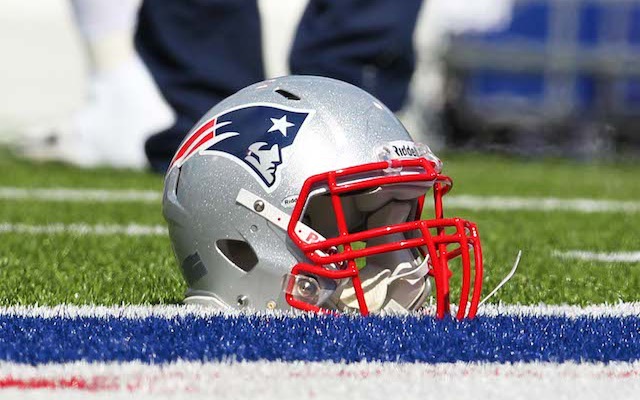 We don't write about bank robberies here too often, unless of course that bank robbery involves someone wearing an eyepatch and a t-shirt of an NFL team. Coincidentally, that's exactly what happened on Tuesday. 
A bank in Mansfield, Mass., was robbed by a woman wearing a Patriots t-shirt and an eyepatch, according to Boston.com. Although she didn't have an official Bill Belichick hoodie on, she was wearing gray sweatpants with the Patriots logo on it. 
This lady obviously made a quick stop at the Patriots Pro Shop before robbing a bank in Massachusetts yesterday pic.twitter.com/c9h50ZmocO

— John Breech (@johnbreech) September 3, 2014
The suspect robbed the bank after passing a note to a teller. She then made her getaway wearing flip-flops, according to police. On a somewhat related note, I've never robbed a bank, but flip-flops wouldn't be high on my choice of footwear. They'd be slightly behind bowling shoes, but slightly ahead of crocs. 
Like everything with Luck, there's some good news and some bad news with his latest health...

The top would-be free agent wide receiver is officially off the market

A billionaire owner of the Pittsburgh Steelers is hoping to buy the Carolina Panthers
The crop of free agent offensive linemen just got better

Laurent Duvernay-Tardif might have just made one of the most unique jersey requests in NFL...

The new Raiders coach offered some details on what he wants from Marshawn Lynch