PHOTO: Half Tony Romo, half RG3 jersey exists
What does a half Tony Romo, half Robert Griffin III jersey look like? Glad you asked.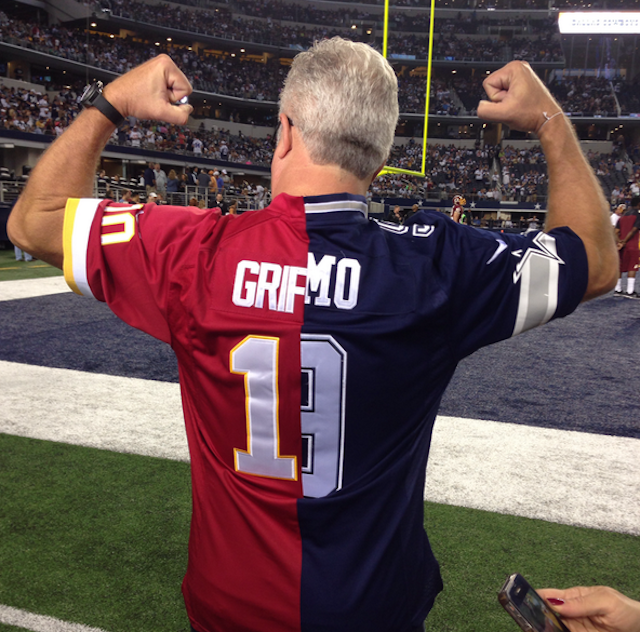 If you're favorite quarterback is Tony Romo and your other favorite quarterback is Robert Griffin III and you live in Dallas, but you used to live in Washington DC, there's only one logical thing to wear to a game between the Cowboys and Redskins: a half Romo, half RG3 jersey. 
Or as the jersey says: GRIFMO. 
It's hard to imagine this guy will make many friends in Dallas on Sunday night. Unless he meets another GRIFMO. Or a family of GRIFMO's!
This is almost as exciting as the time when Philadelphia and Pittsburgh combined to form the Steagles. Go Steagles!
(Wink of the CBS Eye to @TarikCSN on Twitter)
Good night, sweet Cowboys, it was a good run

Time to keep the hot streak going

Everything you need to know heading into Sunday of Week 12 of the 2017 NFL season
Pete Prisco shares 10 interesting things to watch in Week 12 of the NFL season

The 3-7 Broncos are not in a good place right now

This young fan wins Thanksgiving