PHOTO: Jaguars RB Maurice Jones-Drew is Homey D. Clown
Jaguars running back Maurice Jones-Drew decided to be a clown for Halloween, but not just any clown.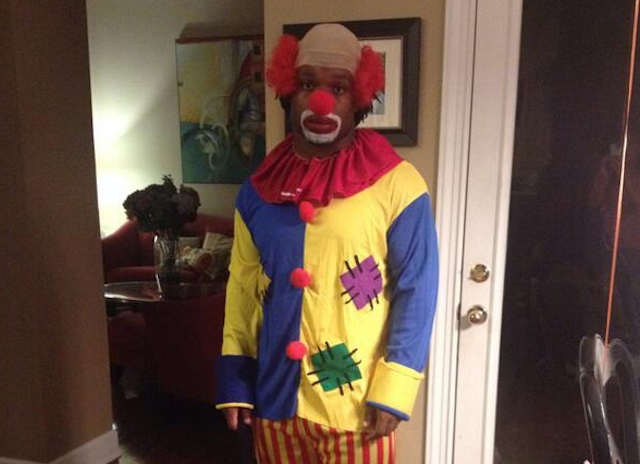 Patriots quarterback Tom Brady dressed up as the cowardly lion for Halloween. Patriots coach Bill Belichick dressed up as a pirate, but it looks like the winner of the NFL's unofficial costume contest is Jaguar running back Maurice Jones-Drew. 
MJD tweeted out a picture of his costume and if you're a fan of the 1990's Fox television show In Living Color, you might recognize it. Now if he can only get one of his teammates to go as Fire Marshal Bill. 
Everything you need to know about Homey, you learn from his parole officer in one of Homey's first skits, "His name is Homey D. Clown, I'm his parole officer, he'll be filling in here as part of the work-release program."
The Oklahoma quarterback isn't exactly being discreet about where he wants to begin his NFL...

No one was hurt, but Fournette's Mercedes lost a bumper

It might be time to begin worrying about the Patriots quarterback
The Patriots are still odds-on favorites, but the other teams are closing in

SportsLine tapped into its Vegas sources to see who professional bettors like Sunday

Philadelphia readies itself for a massive celebration if the Eagles advance to the Super B...