PHOTO: London Fletcher's Nike gameday cleats
London Fletcher will likely retire after Sunday's game vs. the Giants. Here's a shot of the cleats he'll wear on the field.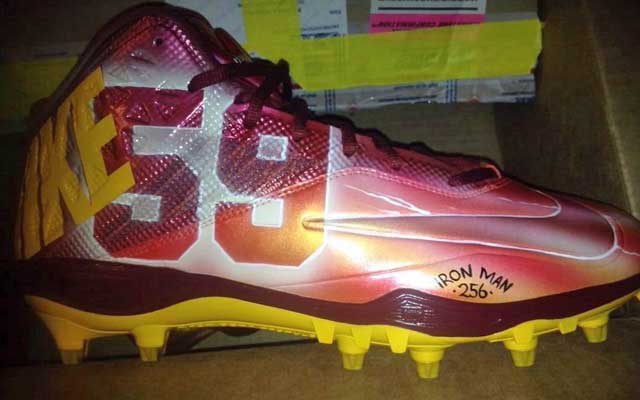 London Fletcher is likely playing his last NFL game.
Correction: He's likely playing his last of 256 consecutive games when he suits up vs. the Giants Sunday.
And here are the cleats he'll be wearing, via Dez's Instagram account:
For more on Redskins-Giants, here's our game preview. 
Wink of the CBS Eye to SneakerFiles.com for bringing this to our attention
The tumultuous relationship will officially dissolve in August

It seems there's a chance that Colin Kaepernick could still end up in Baltimore

John Harbaugh also explains why the team isn't taking Colin Kaepernick off the market just...
The Seahawks front office had a busy Friday

It was a major story this offseason -- and that will be the case next offseason too

Bills: Keeping Cardale Jones would be disservice to the young quarterback