PHOTO: Metrodome is being slowly destroyed
If you have any emotional attachment to the Metrodome, you may not want to see this picture.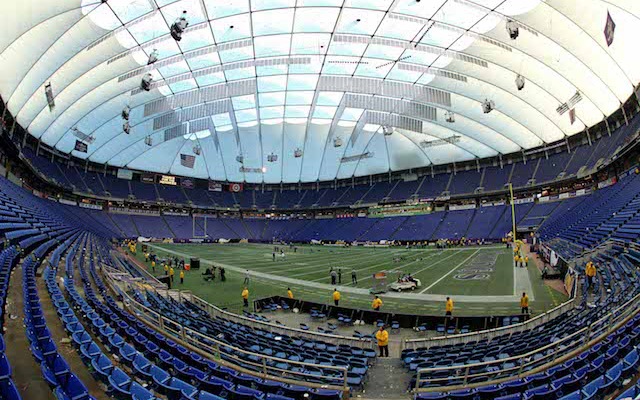 The Minnesota Vikings don't need the Metrodome anymore because the team's going to be moving into a new stadium that's scheduled to open in time for the 2016 season. The thing about the new stadium though is that it's being built on the site of the old stadium, which means the old stadium needs to be torn down. 
That process started back in mid-January, when the roof of the Metrodome was deflated. Now that process is on to step two and step two involves the Metrodome being completely destroyed. As you can see below, the Metrodome looks slightly different than it did during the Vikings season finale on Dec. 29. It's a lot less purple.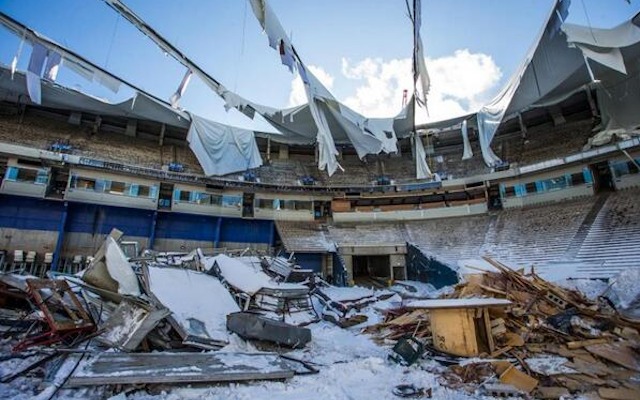 Plus the Saints are rolling in the NFC South, the Falcons are in trouble, the Bears are weird...

Here are the Week 7 grades for every team that played on Sunday

It was the Falcons' first score against the Patriots in over 90 minutes of game time
Hooker, the 15th pick in the draft, was in the middle of a stellar rookie year

Plus Jordy Nelson's lonely pre-game, Jamal Adams' Milly Rock, Le'Veon Bell's stiff arm and...

Justin Timberlake is headed back to perform at the Super Bowl for the first time in 14 yea...