PHOTO: Michael Sam hanging out with Oprah Winfrey
Michael Sam might not have a reality show right now, but he did get to hang out with Oprah Winfrey, so there's that.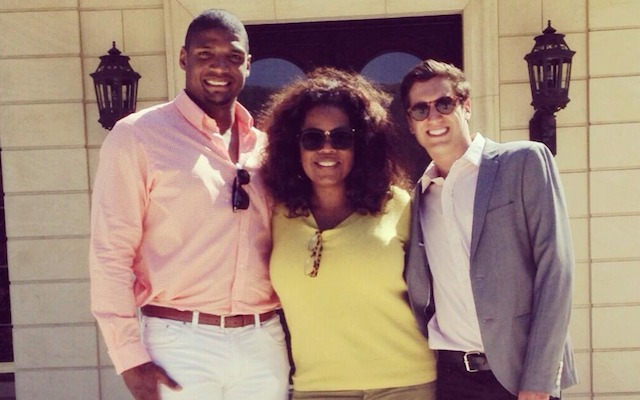 You get a documentary. And you get a documentary. And you get a documentary. Actually, no one gets a documentary.
The Oprah Winfrey Network might have postponed Michael Sam's documentary, but that doesn't mean Oprah and Sam can't hang out together. 
Maybe the pair can even figure out when Sam's documentary can actually air without distracting anyone. Rams coach Jeff Fisher said last week that he'd be OK with a documentary -- just not right now. 
"I think the Oprah thing, it caught us off-guard," Fisher said. "Whenever it takes place, I think it'll be a positive piece. Just not this summer. Not good for the locker room. Nor Mike to get involved at this point."
Of course the Rams would probably be all for the documentary if EVERYONE GOT A CAR.  
Here's an up-to-date look at the 2018 Pro Bowl roster

Bettors are favoring the Eagles to keep Super Bowl LII close, but the Patriots remain clear...

Here's everything you need to know about Super Bowl LII
Here's a look at the NFL's entire postseason schedule for 2018

Here's all the details you need to know on watching Super Bowl LII between the Patriots and...

All of the information you need to know about the 2018 Super Bowl