PHOTO: Packers will serve 22-inch Kielbasa and bratwurst nachos
Only in Wisconsin can you find Bratchos, a mixture of bratwurst and nachos.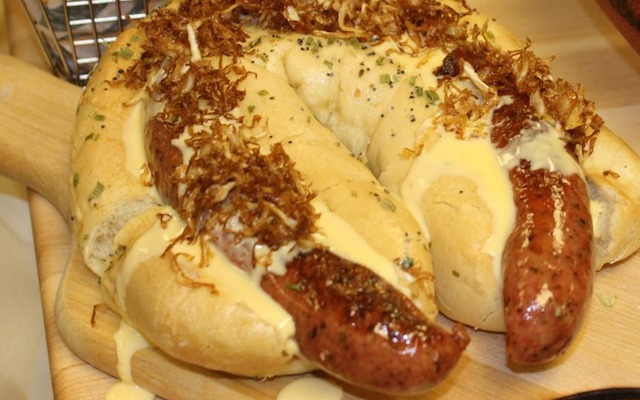 If you're looking to get 6,000 calories in your body and you want to do it in only one serving of food, then Lambeau Field is absolutely the place to be this fall. The Packers stadium will be serving a few new dishes and one them is a 22-inch kielbasa that you can see at the top of the page.
That monstrosity, known as the Horse Collar, has both beer cheese and fried sauerkraut on it. I dare someone to eat two of them. 
Delaware North, Green Bay's food provider, has already introduced some new items in Seattle, and now they're doing it for the Packers. 
One of the other new items is something called 'Bratchos' and it's exactly what you'd expect nachos in Wisconsin to be: Bratwurst and nachos. You can see what that giant bucket of fun looks like below.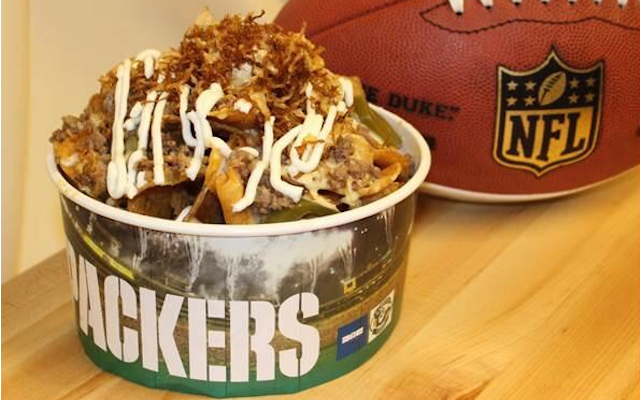 (Wink of the CBS Eye to @DarrenRovell)
The Cardinals GM explains his process for finding Carson Palmer's successor

Stefen Wisniewski narrowly missed out on a chance to earn $250K, but the Eagles gave it to...

Shazier heads into the Steelers' facility every day and helps with 'personnel stuff'
Foles's life has completely changed by leading the Eagles to a win over the Patriots in Super...

For all of the attention Patrick Mahomes will receive, fixing the defense has to be Kansas...

Watt raised more than $37 million in the aftermath of Hurricane Harvey