PHOTO: Panthers kicker pranks Cam Newton before BCS title game
Cam Newton went to Auburn, so why did he have a Florida State hooded sweatshirt in his locker on Monday? Panthers kicker Graham Gano has the answer to that question.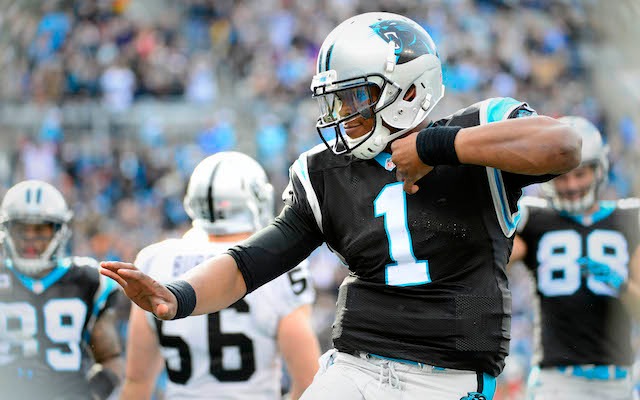 Is Cam Newton a closet Florida State fan? Nope, but Carolina Panthers kicker Graham Gano sure tried to make it look that way on Monday morning.
Gano went to Florida State and the Seminoles are playing Newton's Auburn Tigers in the BCS title game on Monday night, so Gano did what any smart kicker would do: He hung a Florida State hooded sweatshirt in front of Cam Newton's locker, took a picture and then tweeted that picture out to his 15,000-plus followers. 
Wow this is crazy! I didn't know Cam was pulling for FLORIDA STATE today! pic.twitter.com/JWAppslhqd

— Graham Gano (@GrahamGano) January 6, 2014
It has really been a banner week for kickers taking pictures of their quarterback's locker and then posting that picture on Twitter. On Saturday, Colts punter Pat McAfee tweeted out a picture of Andrew Luck's locker. The weird part was that Luck was still at his locker and he wasn't wearing any clothes. 
It's a kickers world, quarterbacks are just living in it. 
Plus Christian McCaffrey looks awesome, Mariota delivers and more from Saturday's preseason...

The second-year quarterback already looks fantastic for the Cowboys

If you're an NFL team and you want Phillip Dorsett, just give the Colts a call
Carolina's offense featured McCaffrey in a multitude of ways on Saturday

This is why you should only eat dinner alone

The Kaepernick situation is slowly turning into a black eye for the NFL