PHOTO: Police release more Aaron Hernandez documents
Police on Thursday released a photo that appears to show Aaron Hernandez with a gun, only minutes after police said Odin Lloyd was killed.
• 1 min read
More documents were unsealed in the Aaron Hernandez case on Thursday, and the most newsworthy photo to emerge was one taken from Hernandez's home surveillance camera. As CBS Boston notes, police say the photo was taken about 15 minutes following the death of 27-year-old Odin Lloyd.
As tweeted by the Boston Globe: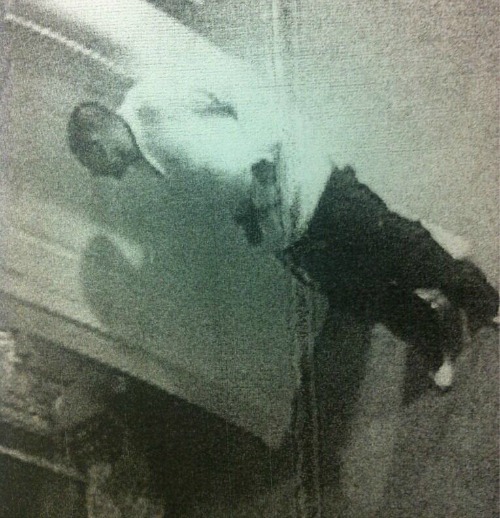 It appears as though Hernandez, in this photo, is holding a gun in his left hand.
Other relevant news that emerged today was that Lloyd was killed with a .45 caliber gun, but police say they haven't recovered it.
Meanwhile, the Patriots have spent the last couple days sympathizing with the victims of the shooting while distancing themselves from Hernandez.
"I'd say for this team, we're focused on our job and what we have to do to come out and win football games," quarterback Tom Brady said earlier Thursday. "Certainly, it's a very tragic thing that happened and someone loses their life. But all of those things were out of the players' control here. We're not really a part of that situation so I don't think it does a lot for us to get involved here."

Meanwhile, the University of Florida on Thursday removed a brick from Ben Hill Griffin Stadium saluting Hernandez's All-American status.
On Wednesday, the Attleboro (Mass.) District Court judge, over the objections of Hernandez's lawyers, allowed a 30-day continuance for the prosecution of the Lloyd killing. It was also revealed that a grand jury is looking into Hernandez's possible role in the shooting deaths of two men in 2012.
The list of what-ifs runs long: Will anyone overpay for him? Will Eagles refuse to trade h...

Here's an up-to-date look at the 2018 Pro Bowl roster

New England is 3-0 wearing white in Super Bowls under Bill Belichick
Bettors are favoring the Eagles to keep Super Bowl LII close, but the Patriots remain clear...

No one wants to give the Eagles any respect

The three-time Grammy winner will sing before Super Bowl LII on Feb. 4