PHOTO: Pregnant Broncos fan shows off Broncos belly
Ever see a pregnant Broncos fan with a painted belly? You can now.
Sometimes, your lot in life is cast before you take your first breath of mile high, Colorado air. 
This is one of those times. 
Momma never gave the poor kid a chance.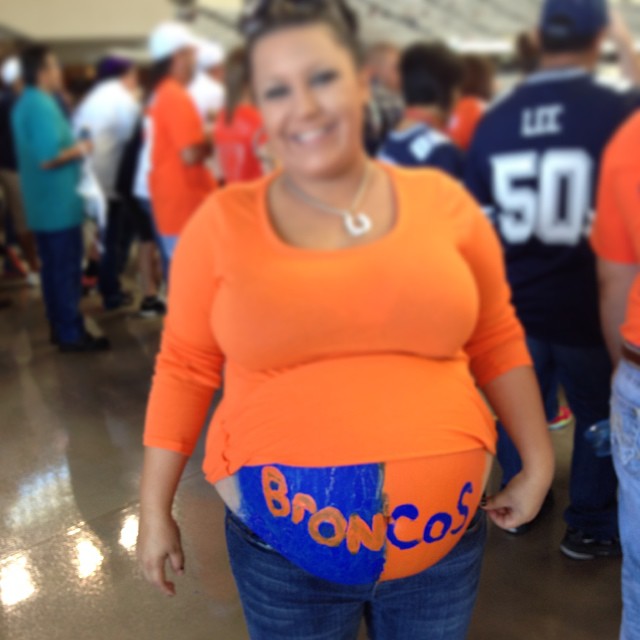 Yes, yes that is a #Broncos baby belly. http://t.co/zaSkfrbEF5

— Peter Burns (@PeterBurnsRadio) October 6, 2013
The Broncos play the Cowboys at 4:25 p.m. ET Sunday. 
Prescott picked up right where he left off and came out firing for Dallas

The second-year quarterback already looks fantastic for the Cowboys

If you're an NFL team and you want Phillip Dorsett, just give the Colts a call
Carolina's offense featured McCaffrey in a multitude of ways on Saturday

This is why you should only eat dinner alone

The Kaepernick situation is slowly turning into a black eye for the NFL