PHOTO: Redskins fan has slightly modified RG3 jersey
With RG3 on the sideline for the rest of the season, what should you do if you own his jersey? One fan has the answer.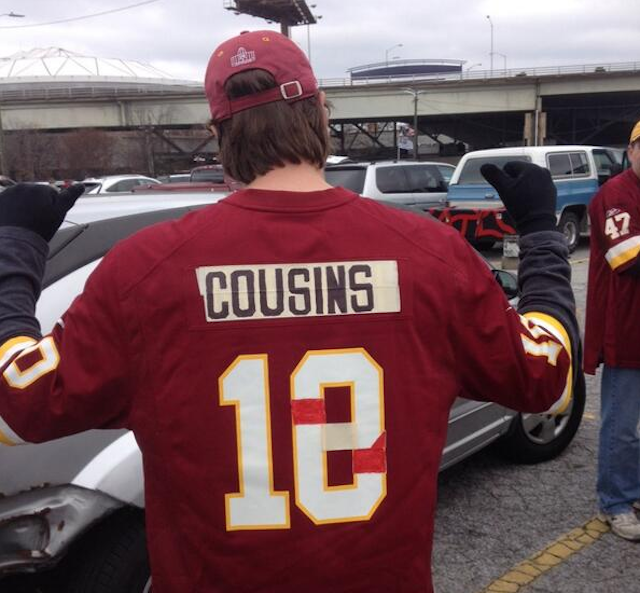 There are some Redskins fans in Atlanta who plan on watching Washington play the Falcons and as you can imagine, some of those Redskins fans are wearing Robert Griffin III jerseys. 
There's one big problem though: RG3 isn't playing against the Falcons -- or against anyone for the rest of the season. 
Instead of supporting a quarterback who's going to spend the game on the bench, this proactive person made a few slight modifications and now Kirk Cousins has a new member of his fan club. 
(Wink of the CBS Eye to KellenAltman, DarrenRovell)
Plus Christian McCaffrey looks awesome, Mariota delivers and more from Saturday's preseason...

The second-year quarterback already looks fantastic for the Cowboys

If you're an NFL team and you want Phillip Dorsett, just give the Colts a call
Carolina's offense featured McCaffrey in a multitude of ways on Saturday

This is why you should only eat dinner alone

The Kaepernick situation is slowly turning into a black eye for the NFL