PHOTO: Robert Kraft, Jay-Z just hanging out together
With Jay-Z celebrating the 10-year anniversary of his 40/40 club, Patriots owner Robert Kraft joined in on the fun.
• 1 min read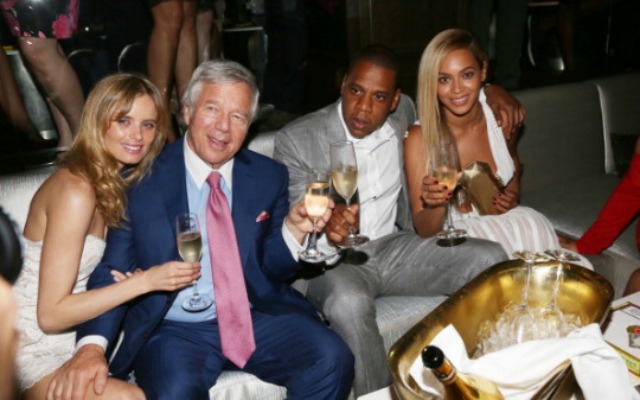 No, your eyes are not playing tricks on you. The above photo is actually of Patriots owner Bob Kraft hanging out with Jay-Z and Beyonce and imbibing what I assume to be some sort of expensive alcoholic beverage.
This photo appeared on Rapradar.com and was taken at the 10-year anniversary party of Jay-Z's 40/40 Club on Monday, and among others in attendance at the shindig were Jets rookie quarterback Geno Smith and Giants receiver Victor Cruz, both of whom are represented by Jay-Z's Roc Nation agency.
But really, there are no other words to write. Just bask in the sweet, sweet glory of Kraft hanging out with Jay-Z and throwing up the Diamond Cutter to boot.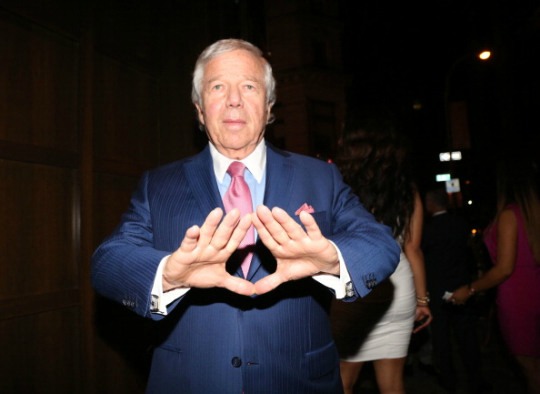 Don't ever tell Robert Kraft he's not a hip, hip man. (Rapradar.com)
The Raiders RB sat through the 'Star Spangled Banner' but stood for the Mexican anthem on...

Plus the Eagles' formula for winning late, the AFC playoff mish mash and a budding young Vikings...

Here are the Week 11 grades for every team that played Sunday
The Eagles move to 9-1 after beating the Cowboys by four touchdowns

Peterman threw five interceptions in the first half before getting yanked

The Vikings' coach addresses the team's cloudy quarterback situation after their eighth win...