PHOTO: Saints DC Rob Ryan and baby Rob Ryan make same face
One baby is breaking new ground on Halloween. Instead of being a head coach, this baby decided to dress up as Saints defensive coordinator Rob Ryan.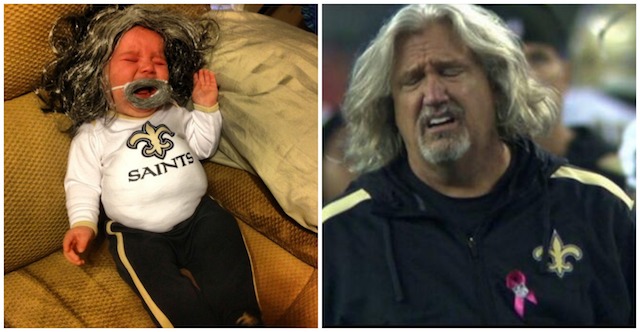 Babies dressed as football coaches is the newest most adorable thing on the internet. Over the past week, we've seen baby Andy Reid, baby Bill Belichick and baby Mike Ditka, but those are all head coaches. 
Now we have one baby making baby history and going where no baby has gone before: dressing up as an assistant coach. That's right, let me introduce you to baby Rob Ryan, who can be found on Instagram. 
The best part about baby Rob Ryan is that he's crying and the last time we saw the real Rob Ryan, he was crying too. The picture of Ryan at the top of the page comes from the Saints Week 6 loss to the Patriots when Tom Brady threw a game-winning touchdown pass with five seconds left. 
Baby Rob Ryan dressed up as Drew Brees once, he seemed to like that a lot more.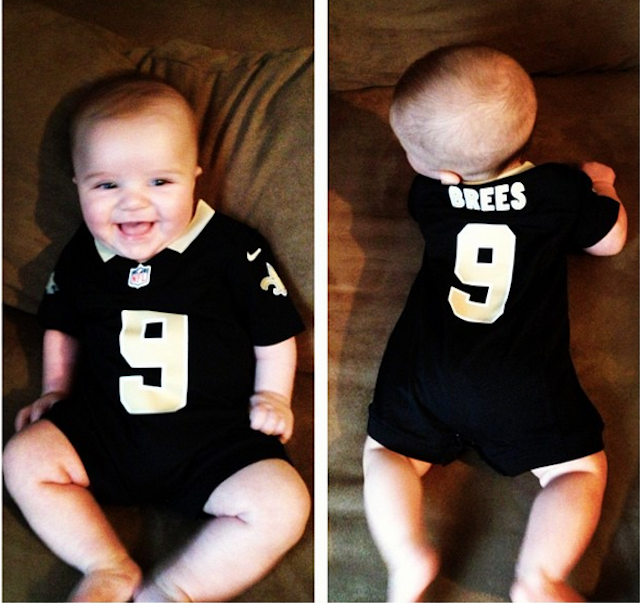 Here's every official injury designation for each NFL team for Week 15

Foles replaced Vick during his previous tenure in Philadelphia, appearing in the 2013 play...

Mike Tierney has owned NFL totals and has a strong play for Chargers-Chiefs on Saturday
Dorsey didn't guarantee Jackson would return as coach in 2018

Everything you need to know about the Packers-Panthers game on Sunday afternoon

The Lions will be wearing their Color Rush uniforms for the first time on Thursday