PHOTO: This is what a giant Seahawks corn maze looks like
Someone in Washington made a Seahawks corn maze.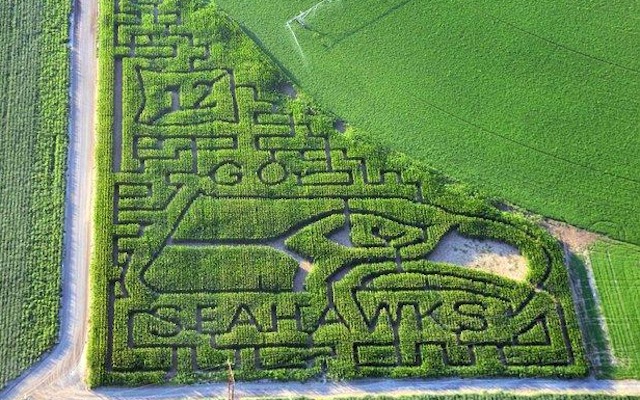 Some people might argue that the best thing about corn is how tasty it is -- and it is tasty -- but that's not the best thing about corn. The best thing about corn is the giant mazes you can mow into corn stalks.  
Just in time for the kickoff to the 2014 NFL season, a family in Pasco, Wash., has mowed a Seahawks logo into their corn stalk. The logo isn't just for looking at either, it's actually a giant maze.
According to the Tri-City Herald, the corn maze will be open for business on Sept. 27, so mark your calendar accordingly. 
The Saints quarterback can leave as an unrestricted free agent but made it clear he wants to...

Before you ask, the Patriots were not involved

Tom Brady stands out among four QBs left standing, but Jaguars defense won't make it easy on...
The coaching in the Steelers' loss to the Jaguars left a lot to be desired

Punching a horse will get you arrested it turns out

Our computer model simulated the AFC and NFC title games 10,000 times with surprising resu...