PHOTOS: Gigantic Seahawks and Broncos snow-sculptures
There's some extra snow in New Jersey, so a local art studio decided to use it to make a snow-sculpture of both the Broncos and Seahawks logos.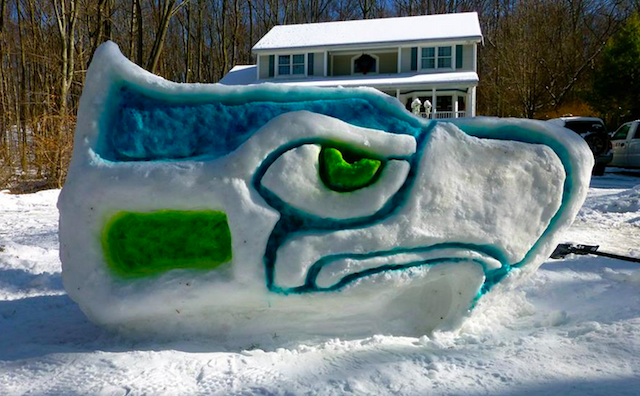 The Super Bowl's being played in New Jersey and there's currently snow in New Jersey, so someone in New Jersey had a great idea: Use the snow to make something Super Bowl-themed. 

Schaffer Art Studios did exactly that and carved both the Broncos and Seahawks logos out of snow. These snow sculptures put every snowman I'ver ever made in my life to shame. If you check out the art studio's Facebook page, you can see what the logo's looked like before they were colored in. 
These sculptures might have to be put under 24-hour surveillance once Seahawks and Broncos fans get to town. Oh, and if I have to pick a Super Bowl winner completely based on which snow sculpture is cooler, I'll take the Broncos. Actually, I'll take the Seahawks, mainly because the logo looks like a giant blueberry and lime flavored slurpee.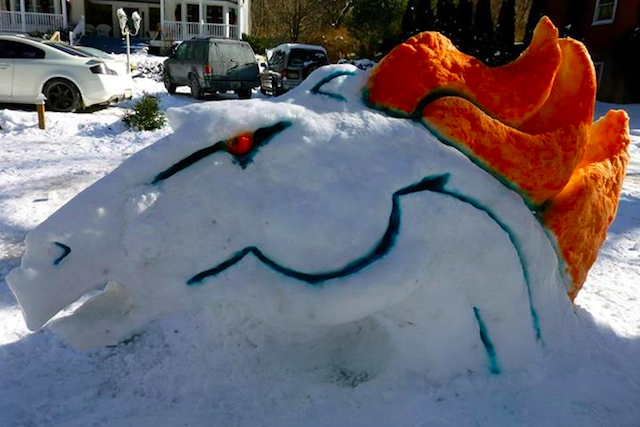 (Wink of the CBS Eye to Bleacher Report and Schaffer Art Studios)
CBS All Access allows viewers to stream every NFL on CBS game in their local market

CBS All Access allows viewers to stream every NFL on CBS game in their local market

Two NFC East divisional foes face off this weekend in a big battle for both teams
Owners and CEOs from several teams released statements in response to Trump's remarks in A...

Nick Kostos won big on Monday nights last season and gives his best 3-team NFL parlay for Week...

CBS All Access allows viewers to stream every NFL on CBS game in their local market