PHOTOS: NFL QB's bought Christmas presents for teammates
Russell Wilson, Robert Griffin III and Alex Smith all played the part of Santa Claus this week and gave Christmas presents to their teammates.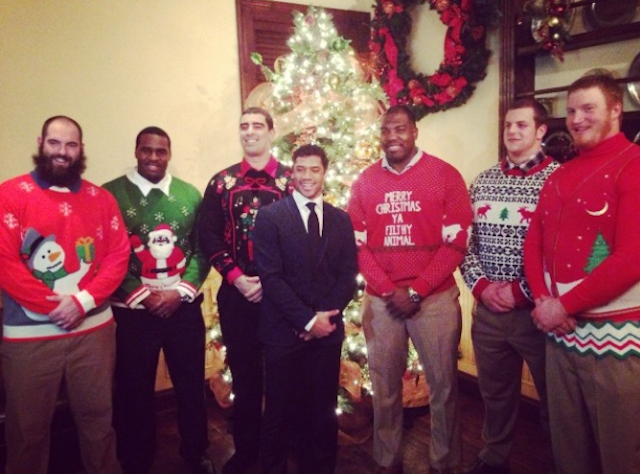 Santa Claus and Colts owner Jim Irsay weren't the only two people delivering gifts this week, so were a few NFL quarterbacks.
Seahawks quarterback Russell Wilson and Redskins quarterback Robert Griffin III took a cue from Irsay and bought XBox Ones for their teammates. RG3 bought an XBox One for everyone on his offensive line. 
"Good season or bad, these are the guys I fight with." @RGIII delivers his O-linemen @Xbox Ones for Christmas. #HTTR pic.twitter.com/cYMed1MdGz

— Washington Redskins (@Redskins) December 24, 2013
Wilson one-upped RG3 by purchasing an XBox One for not just his offensive linemen, but for everyone on the Seahawks offense. Tight ends, wide receivers, running backs and offensive linemen all got an XBox One from Wilson. It appears that the only person Wilson forgot was his backup quarterback. Of course, if Wilson reads this, Tarvaris Jackson will probably have an XBox One delivered to his house by tomorrow morning. Jackson will probably get a Ferrari too because Wilson feels bad.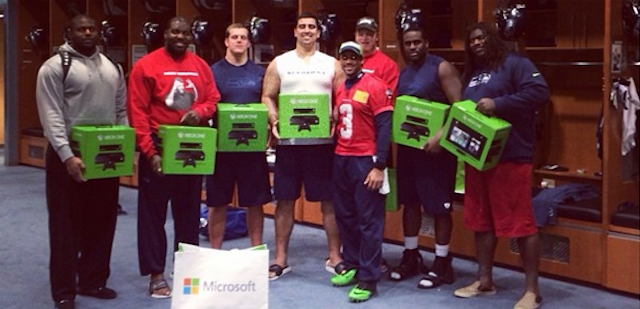 Chiefs quarterback Alex Smith also bought his linemen a Christmas gift, but he didn't go the video game route, he went the opposite way. Smith bought his linemen Louis Vuitton purses. Actually they might be European Man Bags. Either way, this is what they look like, courtesy of Chiefs lineman Geoff Schwartz's instagram account.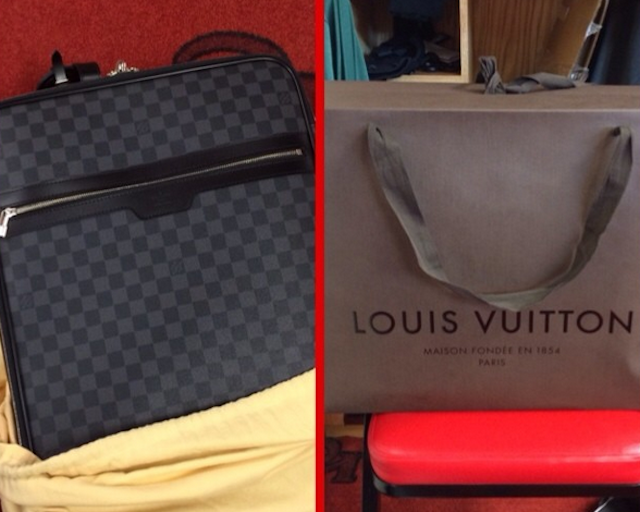 Smith, Wilson and RG3 are all slightly nicer than Carson Palmer, who made his lineman wear silly outfits for their Christmas presents.
Another day, another costly injury to a Colts starter

The Seahawks defensive end believes someone from 'the other side' needs to step up

Our annual Madden sim is all kinds of crazy, from the Pats not winning the division to a wild...
Madden season is almost here again. Here's everything you need to know.

The youngest coach in NFL history isn't coming off as someone out of his depth -- just the...

Henry is ready to take on a more substantial role in the Titans' run-heavy offense