PHOTOS: Taking a look back at Deacon Jones' dominance
Hall of Fame defensive end Deacon Jones was a scary man to play against. As these pictures prove.
• 1 min read
As the days pass, it seems clearer that former South Carolina defensive end Jadeveon Clowney could be the No. 1 overall pick in next month's NFL draft.
With that possibility, it's entirely appropriate to remember the former Rams/Chargers/Redskins defensive end, the man who invented the sack, one of the scariest defenders ever to play in the NFL: Deacon Jones.
Jones, who died in June 2013 at the age of 74, was nicknamed "The Secretary of Defense" after making eight Pro Bowls and earning five All-Pro honors while spending most of his 14-year career with the L.A. Rams. He was inducted into the Hall of Fame in 1980, and his legacy lives into today: he reportedly was the first to use the head slap in order to get a jump on the opposing offensive linemen.
Here is some of his finest work: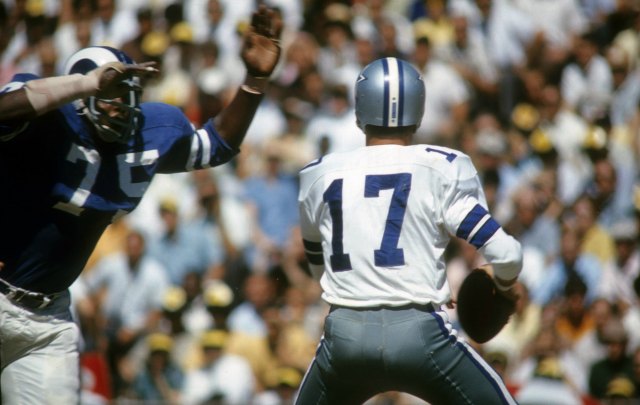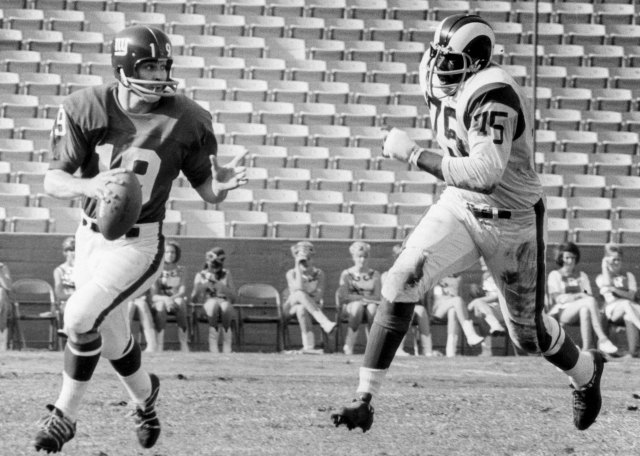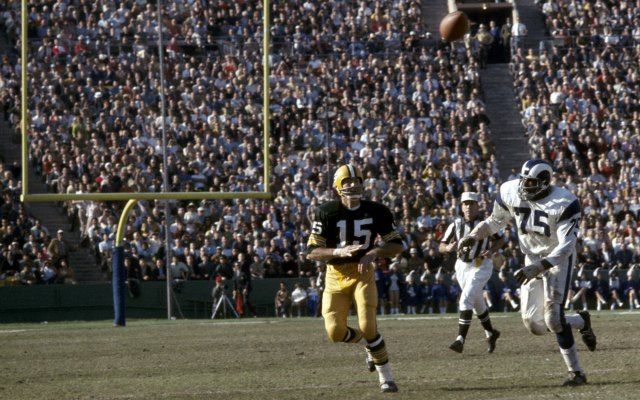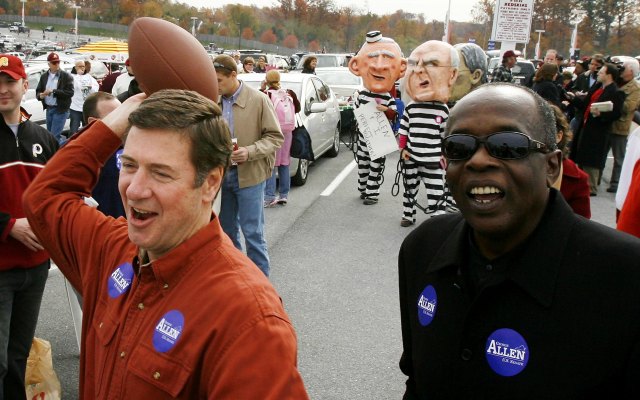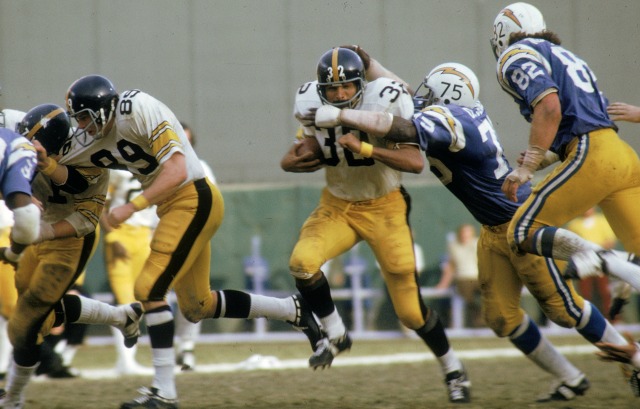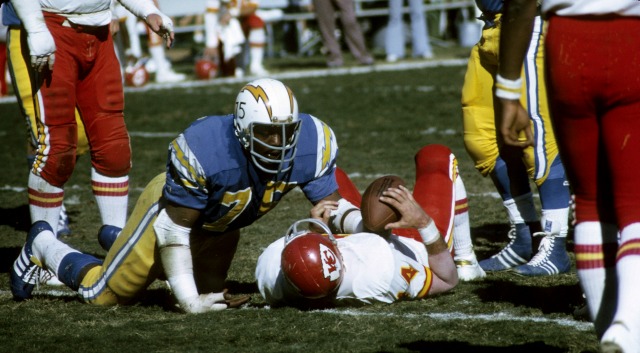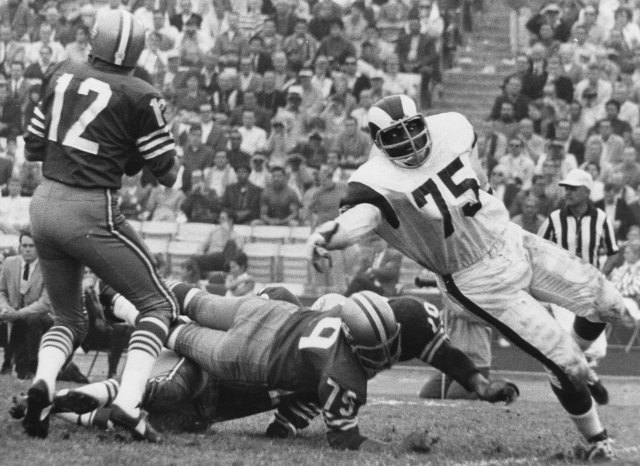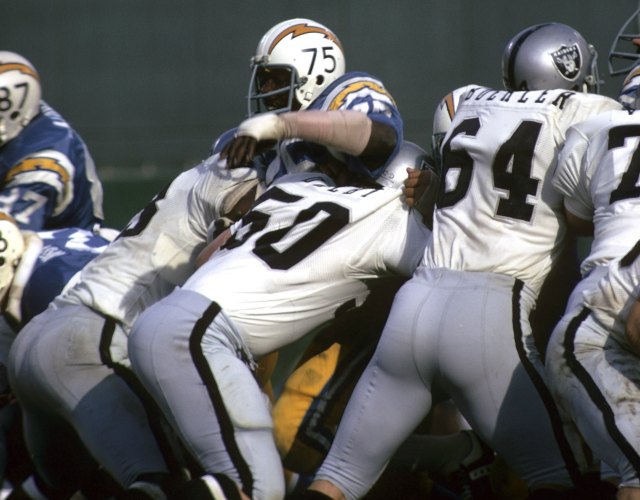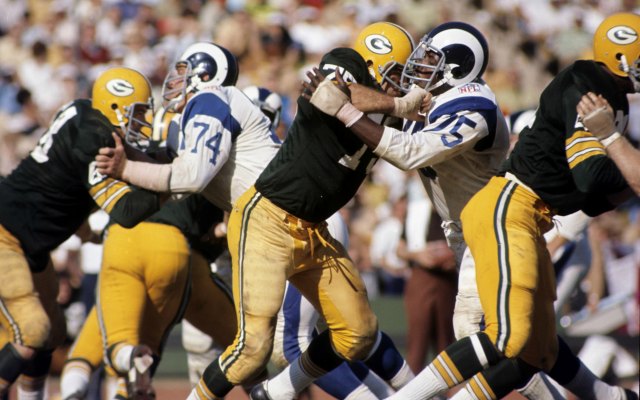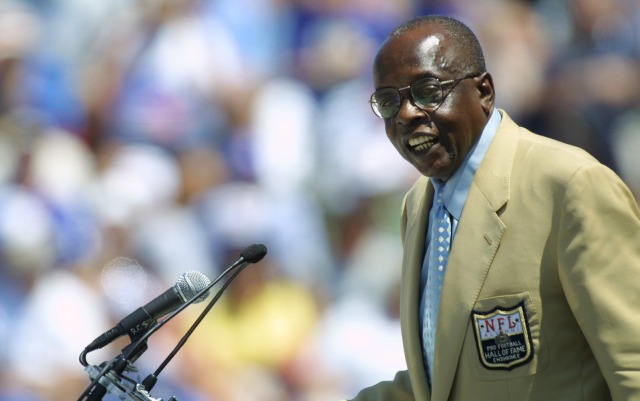 And because why the hell not, here's Deacon Jones on the Brady Bunch. Who teaches all of us a good lesson.
Two super-sized runners and a pair of tall wideouts have the skills to shine during a week...

The Vikings become the first team to play in a Super Bowl held in their home stadium

Belichick was predictably mum in regards to Brady's status
R.J. White, who nearly won the Las Vegas SuperContest, locks in his pick for the NFC Championship...

Everything you need to know about the AFC and NFC title games

The Patriots are looking to win back-to-back Super Bowls but will have to take out the surprising...