Police: Darren Sharper admitted to witnesses sex was non-consensual
A New Orleans police report states that Darren Sharper told witnesses that the sex he had with two women in Louisiana last September was non-consensual.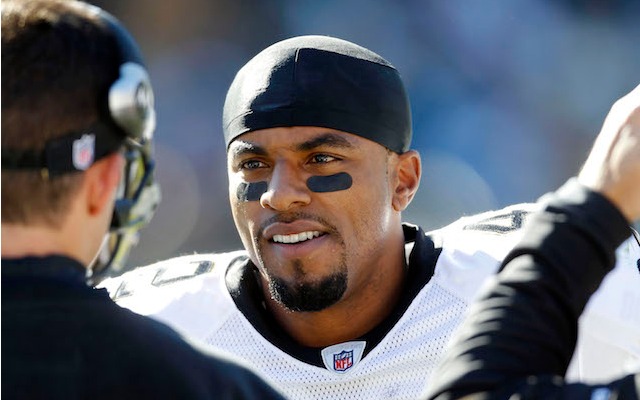 When New Orleans police issued an arrest warrant for Darren Sharper on Feb. 28, the warrant stated that Sharper and an accomplice were each wanted on two counts of aggravated rape. A police report obtained this week by USA Today paints a clearer picture of why the arrest warrant in Louisiana was issued. 
According to the report, Sharper admitted to witnesses that he had non-consensual sex with two women in New Orleans last September. A second man, identified as Erik Nunez, is also involved with the alleged crimes. Nunez was booked on two counts of aggravated rape in New Orleans on Friday, according to ESPN.com. 
The charges stem from an incident on Sept. 23, where Sharper and Nunez allegedly had non-consensual sex with the two women.
In the report filed by New Orleans police, the two alleged victims were described as impaired by an unknown substance "to the degree that both do not recall the entirety of the sexual intercourse." When both victims awoke, they said Sharper was on top of them 'completely nude.' 
A third person eventually was in the apartment at some point and saw Sharper in his boxer shorts. Nunez was also spotted leaving Sharper's room in his boxer shorts. 
"Through further investigation by the [detectives] it was learned that Nunez and Sharper admitted to other known witnesses that he and Sharper had... sex with victims #1 and #2 without their knowledge or permission," the report states.
Nunez's lawyer doesn't think the testimony of one witness is enough to keep his client in jail. "You have a third-party statement by a witness who is not identified and whose credibility can't be assessed, " Herbert Larson told USA Today. "That's the basis to hold my client in jail? You've got to be kidding."
Sharper will be in a Los Angeles courtroom on Friday as authorities attempt to have him extradited to New Orleans, according to USA Today. Sharper's attorney's will be doing their part to have Sharper released on the terms of his previous bail, which had been set at $1 million, according to ESPN.com. 
In a Los Angeles courtroom on Feb. 20, Sharper entered a plea of not guilty to felony charges of drugging and raping two women. Sharper is facing a total of seven felony charges in the Los Angeles case. The former safety was also charged with four counts of furnishing a controlled substance and one count of possession of a controlled substance in the Los Angeles case.
The 38-year-old former safety has been accused of raping at least nine women in five different states. The Los Angeles case and the New Orleans case are the only ones so far where he's facing charges. However, Sharper's also under investigation in Arizona, Nevada and Florida.
CBS All Access allows viewers to stream every NFL on CBS game in their local market

CBS All Access allows viewers to stream every NFL on CBS game in their local market

Two NFC East divisional foes face off this weekend in a big battle for both teams
Owners and CEOs from several teams released statements in response to Trump's remarks in A...

Nick Kostos won big on Monday nights last season and gives his best 3-team NFL parlay for Week...

CBS All Access allows viewers to stream every NFL on CBS game in their local market