Pro Bowl: Where are all the deserving right tackles?
Why is it always all left tackles who get into the Pro Bowl? It's not right.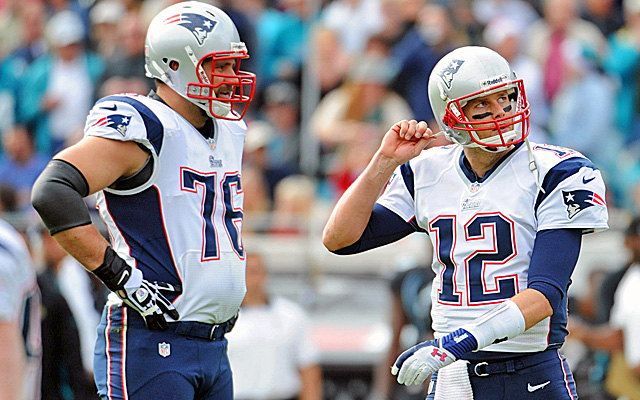 Pete Prisco says Sebastian Vollmer is one of three right tackles who deserve Pro Bowl consideration.
(US Presswire)
Imagine being a right tackle in the NFL. You have to have an inferiority complex.
You have no chance.
More Pro Bowl
Columns

Related Stories
The Pro Bowls get announced, and none of you makes it. 
The glamour boys, those left tackles, get all the spots. Why does it have to be that way?
Back in the day, all the elite pass rushers were on the right side of the defense. Not anymore. Jason Pierre-Paul lines up on the left side. Cameron Wake, too. 
So why won't they get it right at Pro Bowl time? Pick a damn right tackle. Make it mandatory. Instead, they just pick left tackles.
All six tackles selected this season are left tackles. When the All-Pro teams come out, they will be all left tackles.
It's not right. They are two different positions, but the right tackle isn't just a power run guy anymore. He has to be good in protection, too.
Andre Smith of the Bengals, Sebastian Vollmer of the Patriots and Anthony Davis of the 49ers are just three of the right tackles who deserve some Pro Bowl consideration.
Instead, they are left wondering what their position has to do to make the team.
No wonder they have inferiority complexes. You would, too.
Don't worry, right tackles. One of you will get an All-Pro vote. I promise that's what I will do.
Brady said that his lack of speed is why he fell so far in the draft in the first place

If Thomas is right, that means it's bad news for DeShone Kizer's chances of starting early

The NFLPA denied the accusation and fired right back at the league
The Raiders bangwagon continues to take on passengers ahead of the 2017 season

Madden season is almost here again. Here's everything you need to know.

The Rams' No. 1 pick is anything but fazed after taking his lumps during a brutal rookie s...