Raiders aren't only team with ridiculous mascot, all teams have one
The Raiders new mascot 'Raider Rusher' has 31 other equally terrifying friends you might want to meet.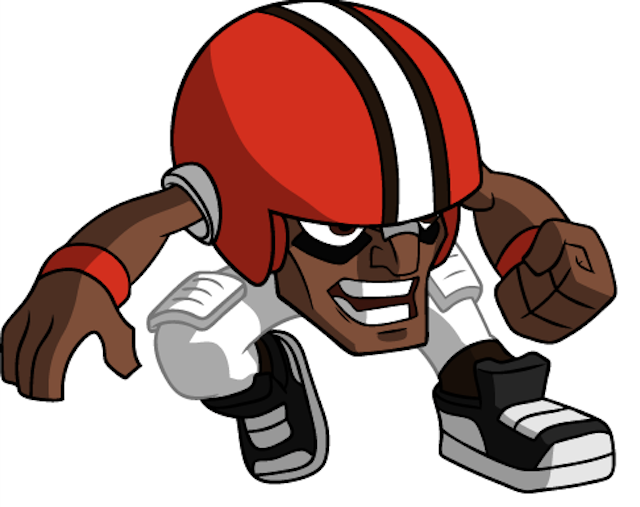 On Sunday, a terrifying picture started floating around the internet that had NFL fans questioning their fandom and Raiders fans looking for a place to hide, and Raiders fans never look for a place to hide. 
The Oakland Raiders will be unveiling a new mascot. Here he is: The Raider Rusher pic.twitter.com/XERNYh6xMV

— darren rovell (@darrenrovell) September 22, 2013
The picture was an image of 'Raider Rusher,' the new Oakland Raiders mascot. If you look at Mr. Raider Rusher -- or maybe it's a Mrs. Raider Rusher, I'm not going to judge -- two thoughts probably immediately popped in your head: why doesn't he/she have a torso, and do any of the other 32 NFL teams have a weird, creepy, torso-less mascot? 
The answer to the first question is I don't know, but the answer to the second question is YES. As part of the Nickelodeon kids show NFL Rush Zone, each team has had a mascot created that's similar to Raider Rusher. Here's the animated version of 'Raider Rusher.' 
Here's what the Raiders weird mascot looks like when he's animated, not sure if it's more creepy or less creepy: pic.twitter.com/AlUsD4PFSZ

— John Breech (@johnbreech) September 23, 2013
You can see the Browns mascot at the top of the page and the Chiefs mascot at the bottom of the page. You can see the other mascots by going here. 
The only difference between the Raiders and the other 31 NFL teams is that the Raiders decided to make their animated mascot into an actual living, breathing, thing. Although, I'm really not sure if it's breathing because everything I know about biology tells me it doesn't have lungs.
And Raider Rusher will be at Raiders games. ESPN.com has reported that he's a real mascot and Deadspin is reporting that Raider Rusher will be hanging out in the kids' areas at O.Co Coliseum.
As for the Chiefs, if they make their mascot into a real thing, that might not go over so well with everyone.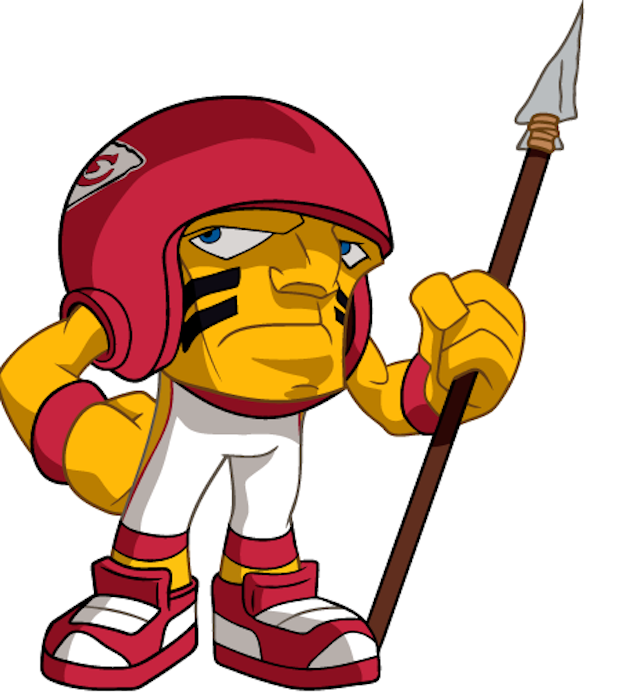 The Oklahoma quarterback isn't exactly being discreet about where he wants to begin his NFL...

No one was hurt, but Fournette's Mercedes lost a bumper

It might be time to begin worrying about the Patriots quarterback
The Patriots are still odds-on favorites, but the other teams are closing in

SportsLine tapped into its Vegas sources to see who professional bettors like Sunday

Philadelphia readies itself for a massive celebration if the Eagles advance to the Super B...