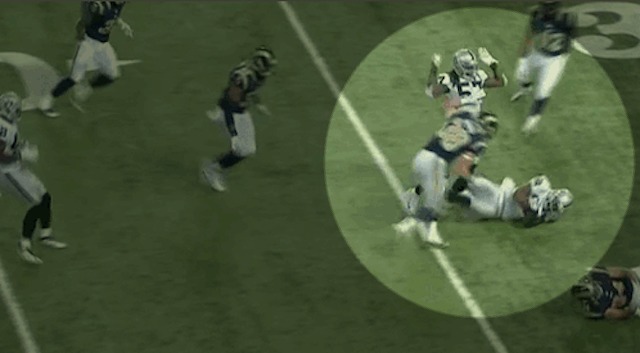 Apparently, trailing 38-0 at halftime isn't bad enough for the Raiders because now they're tackling themselves. 
Things looked to be improving for the Raiders after they forced the Rams to punt in the second half, but then this happened. 
That's Ray-Ray Armstrong tackling teammate T.J. Carrie and then putting his arms up as if to say, "Don't look at me, I didn't do it."
This punt return pretty much sums up Oakland's day in St. Louis. Derek Carr has thrown two interceptions and the Raiders were trailing 21-0 before the end of the first quarter. 
If for some reason, you want to keep tabs on Rams-Raiders, you can do it with our CBSSports.com game tracker here.