Rams players: Jo-Lonn Dunbar loss big reason for defensive woes
The Rams were supposed to be the next defensive juggernaut, but they've struggled out of the gate, and Jason La Canfora reports players are saying it comes down to the loss of Jo-Lonn Dunbar.
• 1 min read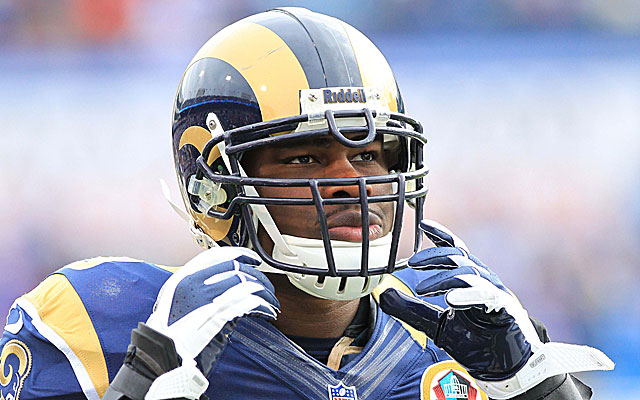 For more NFL news and notes by Jason La Canfora, tune into The NFL Today at noon ET on CBS.
The St. Louis Rams are searching for answers about their 1-3 start, and how what appeared to be one of the best young defenses in the NFL a year ago has slipped so far, so fast. Some players there are pointing to the loss of linebacker Jo-Lonn Dunbar as at least part of the reason why they have struggled so mightily on that side of the ball.
Dunbar was the emotional and spiritual leader of the group, they said, setting a tone before games and throughout the week, serving as a mentor to some younger players and serving as the central-nervous system of their defense on gameday. Dunbar, in his sixth NFL season, registered 4.5 sacks, five passes defended, two interceptions and two forced fumbles last season.
However, he was suspended for the first four games of this season and released by the Rams before the start of the season. Coach Jeff Fisher said when he was let go that the Rams might have interest in bringing him back at some point, and with the defense sagging they could certainly use a linebacker to help in coverage (their secondary has been brutal). However, with his suspension complete after this weekend, several teams are expressing interest in him, according to league sources, and a return to the Rams doesn't seem all that likely. Dunbar is considering offers from three teams, the Rams being one of them. 
The Rams have been carved up by the offenses of Arizona, Atlanta, Dallas and San Francisco this season, falling far behind in each game and only beating the Cardinals thus far. Despite the ability to get pressure with their defensive ends, they have been vulnerable to big plays. High-priced corner Cortland Finnegan seems to have slowed considerably and sources said there have been issues in terms of adapting to a zone scheme under rookie defensive coordinator Tim Walton, who is coming under fire with the slow start after all the progress this group showed defensively a year ago.
The Pro Football Hall of Fame is one step closer to announcing the Class of 2018

Grab some turkey and get ready for this NFC North showdown

SportsLine's top NFL and college football experts pick a 4-team parlay that pays 10/1
After an epic collapse against the Saints, the Redskins are hoping to right the ship

Brice Irvin is not a happy camper right now

Linda Del Rio is not happy with the president