Rams will give you $100,000 if you guess their entire 2014 schedule
If you're good at guessing NFL schedules, then the Rams have the perfect contest for you.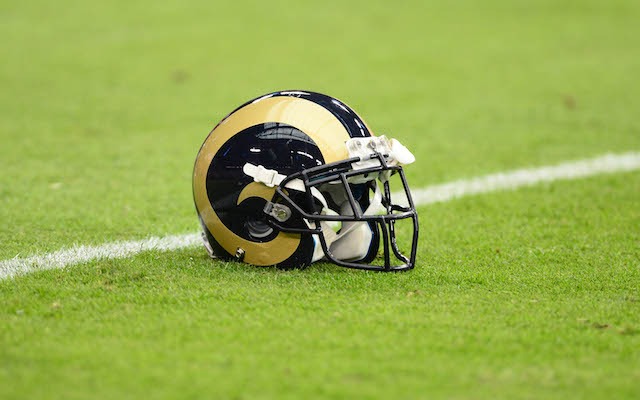 More NFL offseason: Mock Drafts | Prospect Rankings | Pro days | Top free agents
If you're in need of $100,000 and want to obtain it through a legal means, the St. Louis Rams are giving you a chance. The team will be giving away $100,000 to anyone who can guess their entire 2014 regular season schedule. 
"In anticipation of the Rams 2014 regular season schedule release, we are excited to offer fans the unique opportunity to win $100,000," Rams Vice President of Marketing Brian Killingsworth said. "We challenge our fans to accurately predict all 17 weeks of the team's regular season schedule and win the cash prize."
To 'accurately predict' the entire Rams schedule, all you have to do is pick who the Rams will play, where they'll play them and on what day. Then do that 16 times. Plus you'll need to predict when the team's bye week is. So that's easy. Except it's not. 
For instance, if you pick Rams at Cardinals in Week 1 to be played on Sunday and the Rams do play at Arizona, but the game's on Monday, then you already lose. I feel like everyone's going to lose. Anyway, you can check out the contest here.
The Bills are having a similar contest, except the prize isn't money, it's Bills season-tickets, which is kind of the opposite of money.
In the Bills contest, if you correctly guess Buffalo's entire 2014 schedule, you win free Bills season-tickets for life. If no one guesses the Bills schedule, someone will still win. The person who picked the most games correctly will win 2014 season-tickets.
In the Rams contest, there's no second-prize. You either win the $100,000 or you win nothing -- or in the inspirational words of Ricky Bobby's dad, "If you ain't first, you're last."
If you want a head start on everyone, here's a link to a list of all the Rams' opponents in 2014, now you just have to figure out the order they'll play them in. 
Oh, and the NFL schedule is set to be released before the end of April, but it won't be this week. 
contrary to some tweets, the #NFL '14 schedule will not be released this week. we will announce when we will announce it

— Brian McCarthy (@NFLprguy) April 14, 2014
Smith says the NFL's ratings decline cannot be ignored

The former Jets and Giants quarterback wants to know whether you think the Earth is round

Zach Ertz is one of the NFL's best tight ends but Philadelphia could lose his backup to free...
Second-year coach Sean McVay says his players know exactly what the expectations are

Steelers didn't trade Bryant then and they aren't looking to move him now

It had been rumored that the Jaguars might cut ties with Bortles, but instead he'll stay in...