Ravens rookie Matt Elam on Calvin Johnson: He's pretty old
Baltimore Ravens rookie Matt Elam said on Wednesday that the way to slow down Calvin Johnson is to be physical with him because Johnson's old and old people don't like that.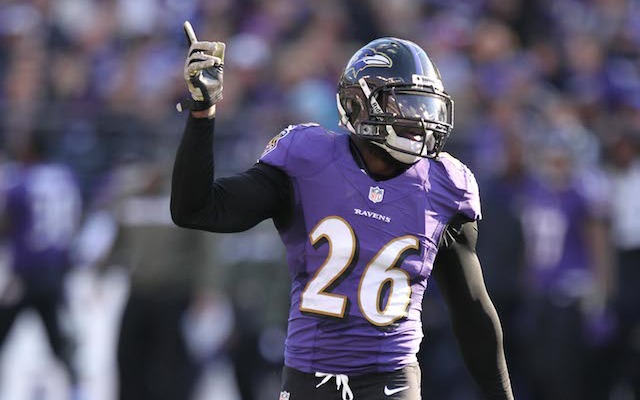 Baltimore Ravens rookie Matt Elam had a lot of compliments for Lions wide receiver Calvin Johnson when he was asked about Megatron on Wednesday. The only problem is, Elam didn't stop talking after complimenting Johnson. 
"Big, fast, athletic, unstoppable, freak," Elam said, when asked his thoughts on Johnson. 
Elam was then asked how you stop a "big, fast, athletic, unstoppable, freak" like Johnson and instead of saying something like, "I just said he's unstoppable, which means you can't stop him," Elam decided to go another route. The 32nd overall pick in the 2013 NFL Draft called Johnson old and said being physical with him might be the best way to stop him. 
"He's pretty old, so I don't know how physical he'll be," Elam said, via the Detroit Free Press. "He's a big guy, but he's older. I guess when they get older they're not going to be as physical, you know what I'm saying? We're going to have to be physical, make him uncomfortable."
In case you're wondering, Johnson just turned 28 years old in September. 
Ravens defensive back Chykie Brown says the team won't be intimidated by Megatron. "We're not going to get scared because of the name on the back of his jersey," Brown said. "He puts his pants on just like we do. We've got to out there and do us -- get physical on him, play tough on him."
The last time an opposing player talked about Johnson in the week leading up to a game, it didn't work out so well for the other team. In October, Cowboys wide receiver Dez Bryant said he can do whatever Johnson can do. Bryant didn't even end up coming close to doing what Johson did. 
In the Lions' 31-30 win over the Cowboys in Week 8, Megatron went for 329 yards, compared to Bryant's 72. 
As for Elam, if he wants to call Johnson old, he should probably wait until the next time the Ravens are scheduled to play the Lions -- in 2017. At that point Megaton will be 32 and he might be showing some rust, but probably not.  
CBS All Access allows viewers to stream every NFL on CBS game in their local market

CBS All Access allows viewers to stream every NFL on CBS game in their local market

CBS All Access allows viewers to stream every NFL on CBS game in their local market
CBS All Access allows viewers to stream every NFL on CBS game in their local market

CBS All Access allows viewers to stream every NFL on CBS game in their local market

CBS All Access allows viewers to stream every NFL on CBS game in their local market