Redskins appeal trademark decision made by U.S. Patent Office
The Washington Redskins have filed an appeal against the U.S. Patent and Trademark Office ruling that canceled the team's trademark registration.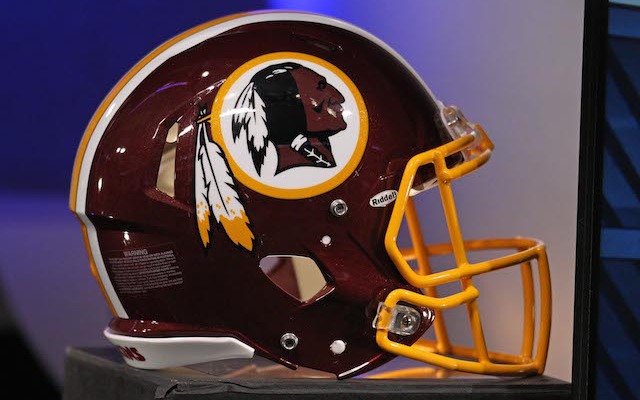 More NFL: Photos |  Videos & GIFs |  Training Camp updates | Manziel watch
The Washington Redskins announced on Thursday that the team will be appealing the decision made by the United States Patent and Trademark Office to cancel the Redskins official trademark registration. 
Back in June, the Patent board voted to cancel the registration, a decision that obviously didn't sit well with the Redskins. 
"We believe that the Trademark Trial and Appeal Board ignored both federal case law and the weight of the evidence, and we look forward to having a federal court review this obviously flawed decision," Redskins trademark attorney Bob Raskopf said in a statement.  
The team filed its complaint in the United States District Court for the Eastern District of Virginia and the case will be heard by a federal judge. 
The team contends that by canceling the trademark, the USPTO violated Washington's First and Fifth Amendment rights. 
From the team: 
By canceling valuable, decades-old registrations, the Board improperly penalized the Washington Redskins based on the content of the team's speech in violation of the First Amendment.  The complaint also alleges that the team has been unfairly deprived of its valuable and long-held intellectual property rights in violation of the Fifth Amendment.
The Redskins trademark, which has been registered since 1967, was also canceled in 1999, but that decision was overturned in 2003. The team is allowed to enforce its trademark registration while the appeal is being heard. 
"The team is optimistic that the court will correctly and carefully evaluate the proofs, listen to the arguments, and confirm the validity of the Washington Redskins' federal trademark registrations, just as another federal court has already found in a virtually identical case," Raskopf said.
In an interview on Aug. 5, Washington owner Dan Snyder explained what a Redskin is. 
"A Redskin is a football player," Snyder said. "A Redskin is our fans. The Washington Redskin fan base represents honor, represents respect, represents pride. Hopefully winning. And it's a positive. Taken out of context -- you can take things out of context all over the place -- but in this particular case, it is what it is. It's very obvious."
Beast Mode went Beast Mode on someone he shouldn't have gone Beast Mode on

This is how you do a 99-yard touchdown drive

This may or may not have been pass interference
That sort of sounds like the nickname of a certain NBA MVP

Cam Newton decided not to take part in his mandatory press conference this week

You can't buy these in a store