Redskins' Ryan Clark: Jim Irsay case shows hypocrisy of Roger Goodell
Redskins safety Ryan Clark sees a double-standard from Roger Goodell when it comes to punishments for players and punishments for owners, like Jim Irsay, who was arrested in March.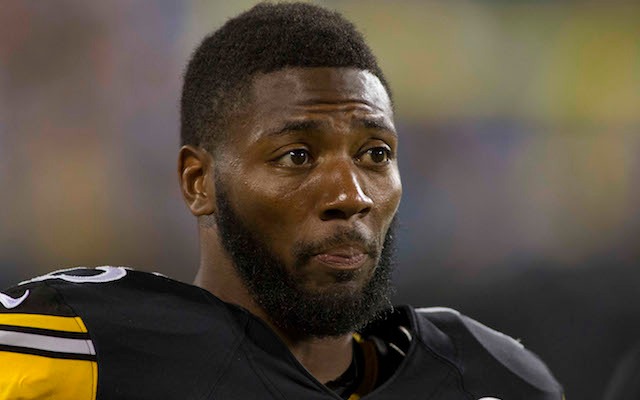 Colts owner Jim Irsay was in Atlanta this week at the NFL's league meetings trying to convince his fellow owners that Super Bowl LII should be awarded to Indianapolis. Irsay's plea didn't work -- the game was awarded to Minnesota -- but it did raise some questions.
Specifically, should he have been there in the first place? Redskins safety Ryan Clark says no.
Irsay was arrested in March and charged with operating a vehicle while intoxicated. The Colts owner was also hit with four felony counts of possession of a controlled substance.
"Right now, if Jim Irsay is going to represent this league, represent the Indianapolis Colts, going to be on TV at the owners meetings, trying to bring a Super Bowl to Indianapolis after what he's done? It shows the hypocrisy of the NFL and also Roger Goodell in the way that he deals with players and the way he deals for the people he works for," Clark said on ESPN's "First Take."
"He's always said, 'Well, I don't work for the owners.' That's not true," Clark said "Because in the CBA negotiations, you were sitting with the owners."
Goodell explained this week that a possible Irsay punishment wouldn't be handed out "until we have more information, more facts, we will let it play out a little longer, yes." 
Clark seemed to take issue with that statement because one of his former teammates, Ben Roethlisberger, was suspended for six games in 2010 despite the fact that he wasn't charged with a crime (Roethlisberger's punishment was later reduced to four games).
"So when has having enough information been what Roger Goodell waits for to make these decisions? When does a charge necessarily warrant the penalty? We've seen in so many cases, Roger Goodell be judge and jury when it comes to players," Clark said. 
The former Steelers safety, who signed with Washington in March, thinks a player in Irsay's situation would have been punished immediately. 
"So here we have Jim Irsay, a guy, an owner, who has history of substance abuse, who's found in a car with over $29K and prescription drugs that weren't in his name, pulled over for driving under the influence, and now we're saying we need more information? What more information do we need than these aren't your prescription pills?" Clark said. "You're obviously under the influence. You have $29k. There would be no questions asked if this was a player."
Goodell has a chance to set a precedent here, but it could end up being a precedent the players don't like.  
Mike Tierney, 34-13 on over-under picks since last season, has strong play on 'Thursday Night...

The Eagles defensive end is putting his money where his mouth is to support education equa...

The NFL didn't make any changes to its anthem policy, which apparently angered President T...
The Seahawks cornerback says he knows exactly why Kaepernick remains out of work

Larry Hartstein has nailed his past nine Falcons picks and has a strong play for 'Sunday Night...

Elliott will be allowed to play, for now