Report: Bears think former teammate Idonije tipped off Lions
Did former Bears defensive end Israel Idonije tell his new team about Chicago's line calls? Some Bears say yes.
• 1 min read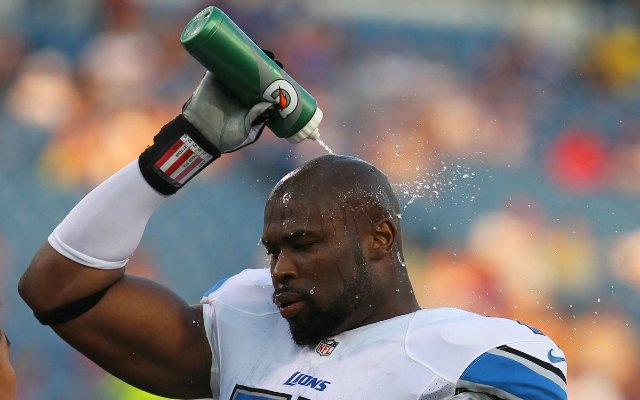 If a former player competes against his old team with his new team, it makes sense that the player might tip off his new team about some of the tendencies of his old team. Seems pretty basic, right?
Maybe so, but that didn't stop the Lions from reportedly taking advantage of the Bears during Detroit's 40-32 win against Chicago on Sunday.
A few Bears players told ESPN Chicago that they thought defensive end Israel Idonije, who had played with the Bears from 2004-12, had tipped off his new Lions teammates about some of Chicago's line calls.
A few Chi players think former DL Izzy Idonije tipped off Lions to their stunts. Said Bush burned them every time they did "power" stunt.

— Michael C. Wright (@mikecwright) September 29, 2013
Those shenanigans perhaps are a reason why Lions running back Reggie Bush rushed for 139 yards and a touchdown on 18 carries (he also caught four passes for 34 yards).
As Yahoo intimates, if the Bears really didn't alter their audible calls, well, that's just bad coaching. Especially if the team was using the same calls as the previous regime. Which seems almost inexplicable if true.
Follow Josh Katzowitz on Google+
CBS All Access allows viewers to stream every NFL on CBS game in their local market

CBS All Access allows viewers to stream every NFL on CBS game in their local market

Two NFC East divisional foes face off this weekend in a big battle for both teams
Owners and CEOs from several teams released statements in response to Trump's remarks in A...

Nick Kostos won big on Monday nights last season and gives his best 3-team NFL parlay for Week...

CBS All Access allows viewers to stream every NFL on CBS game in their local market