Report: Bon Jovi, Donald Trump submit bids to buy Bills
Among those who reportedly have placed their bids on the Bills are Jon Bon Jovi and Donald Trump.
• 1 min read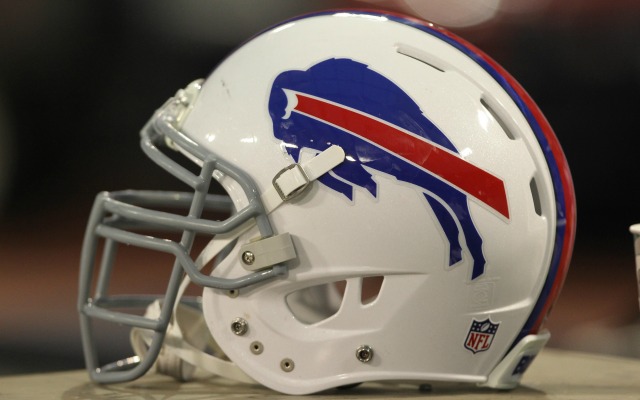 More NFL: Photos |  Videos & GIFs |  Training Camp updates | Manziel watch
Despite what former receiver Andre Reed might think about Jon Bon Jovi owning the Buffalo franchise, Bon Jovi is actually heading up of one of three groups who have reportedly bid on the Bills.
Along with the group led by Bon Jovi (which also includes the Toronto-based Rogers family and Canadian businessman Larry Tannenbaum), Donald Trump followed up on his interest by submitting a non-binding bid, according to canoe.ca. The final bidder is Buffalo Sabres owner Terry Pegula -- who, according to the website, is a "cash-flush oil-and-gas multi-billionaire who is helping to spearhead downtown Buffalo redevelopment efforts -- and reportedly his bid topped the $1 billion mark.
While the Buffalo News  reported that at least 15 non-disclosure agreements were submitted -- a group looking to bid on the team would have to sign one of those agreements in order to be allowed to do so -- only three actually placed  a bid.
Among those who didn't were C. Dean Metropolous, owner of Pabst Blue Ribbon and Hostess who was said to be thinking about trying to buy the franchise.
According to the NY Post, Pegula bid more than $1 billion.
Although it's expressly prohibited for potential owners to explore moving the team out of Buffalo -- the team's stadium lease runs through 2022, though the next owner could pay a $28.4 million fee  to break the lease after the 2019 season -- Bon Jovi reportedly has been exploring potential stadium sites in Toronto.
Which might be why Reed said the following: "Man, f--- Bon Jovi! You might as well just take this city, throw it in the river, and let it go down Niagara Falls."
The Giants got a scare in the second quarter against the Browns

Welcome to the NFL's version of a dress rehearsal

The Browns protested the anthem on national television
Beckham passed tests for a concussion but the Giants will do more tests on his ankle

The president has something in common with Vladimir Putin

The Seahawks are trying to beef up their offensive line with George Fant out