Report: Browns steeling themselves for 8-game Gordon suspension
Could Browns receiver Josh Gordon get his original suspension cut in half?
• 1 min read
More NFL: Photos |  Videos & GIFs |  Training Camp updates | Manziel
Somehow, the Browns still don't know how long they'll miss standout receiver Josh Gordon. Despite the fact his suspension was first reported in May, the appeals hearing finally occurred last Friday and last Monday, and the decision on his eligibility is supposed to be announced in one to three weeks.
But there might be some good news on the horizon. Well, good news compared to what the original news was.
Instead of a year-long suspension, the Browns reportedly are steeling themselves for the NFL to suspend Gordon for eight games, according to the Cleveland Plain Dealer's Mary Kay Cabot.
During his appeal, Gordon reportedly argued that his latest failed drug test was due to second-hand marijuana smoke and that his failed exam was just barely over the NFL's limit (one sample was, anyway. The other specimen the NFL test apparently was just under the limit).
If Gordon, in fact, does only get eight games, he'd be eligible to return Nov. 6 on a Thursday night game vs. Cincinnati. But missing the first half of the season also insures that Gordon wouldn't face the Steelers at all.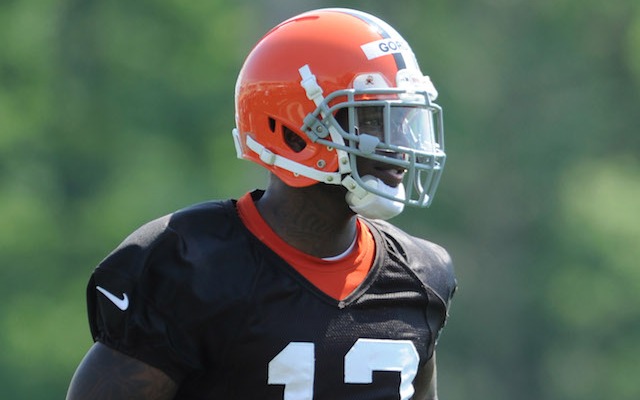 Gordon, though, has been getting plenty of work in practice, and reportedly, he's been impressive while on the field.
"As frustrating as it is for Josh, I think he's handled it well," said coach Mike Pettine. "He's been practicing hard, giving good effort, finishing plays. Assuming if we don't hear anything, then he'll be out there Saturday."
Saturday is when the Browns play their first preseason game of the year vs. the Lions, and even though it appears Gordon will miss at least half the season, Cleveland still is going to give its star receiver a number of reps.
The local kid with a touching backstory has quickly become a fan favorite in Pittsburgh

The Panthers quarterback has trimmed down substantially and it could bode well for the off...

The firings of Dave Gettleman and John Dorsey follow a trend, for better or worse
During his press conference, Garrett did his best 'Beast Mode' impression

Danielle Hunter, the most underrated player of 2017, is just 22 and coming off a huge seas...

The NASCAR driver and Redskins fan is excited to see what Terrelle Pryor can do in Washing...