Report: Cardinals safety Rashad Johnson loses part of finger
While tackling Saints running back Darren Sproles on Sunday, Cardinals safety Rashad Johnson reportedly lost the top part of his finger.
• 1 min read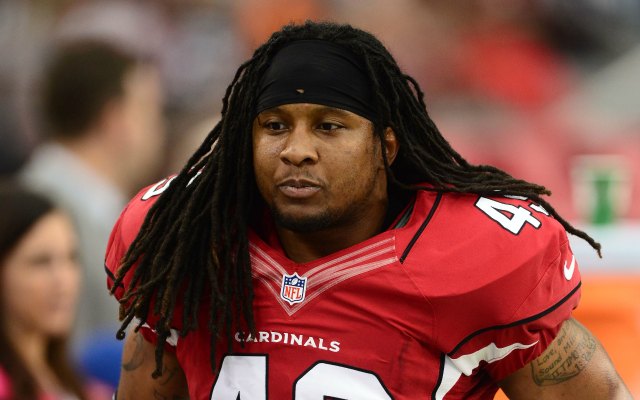 Cardinals safety Rashad Johnson suffered a gruesome injury in his team's defeat to the Saints on Sunday, as he lost part of his middle finger, according to the Arizona Republic.
S rashad Johnson lost top of right middle finger Sunday. Took glove off and finger was still in

— Kent Somers (@kentsomers) September 23, 2013
At this point, it's unclear exactly what happened to Johnson's left finger -- Somers acknowledged later that the injured finger was on his left hand, not his right -- but the newspaper writes that the injury occurred on a punt return when Jones went to tackle Saints running back Darren Sproles.
Johnson had surgery Sunday, and since the bone was exposed, doctors are concerned about a possible infection. Doctors also shaved his finger down to the first knuckle of his finger.
Follow Josh Katzowitz on Google+
Madden season is almost here again. Here's everything you need to know.

The youngest coach in NFL history isn't coming off as someone out of his depth -- just the...

Henry is ready to take on a more substantial role in the Titans' run-heavy offense
In the past week, Marshawn Lynch and Michael Bennett have both sat during the national ant...

As expected, the internet had jokes about the Chick-fil-A at Mercedes-Benz being closed on...

Harrison is the franchise's all-time leading sacker, but J.J. Watt's brother will get the starting...