Report: Chris Long signs with Patriots hours after Chandler Jones trade
Longtime Rams defensive end Chris Long has found a new home with the Patriots, who were in the market for a pass rusher after trading Chandler Jones to the Cardinals.
The Patriots, perhaps more than any other organization in the NFL, have an amazing knack for taking players discarded from terrible teams and helping them revive their careers. Last month, in a surprising move, the Rams cut longtime defensive end Chris Long. And now, in a development that should come as a surprise to no one, the Pats have signed Long to a one-year deal, reports ESPN's Trey Wingo.
The news comes hours after the Patriots shipped 26-year-old pass rusher Chandler Jones to Arizona in exchange for guard Jonathan Cooper and the Cardinals' 2016 second-round pick.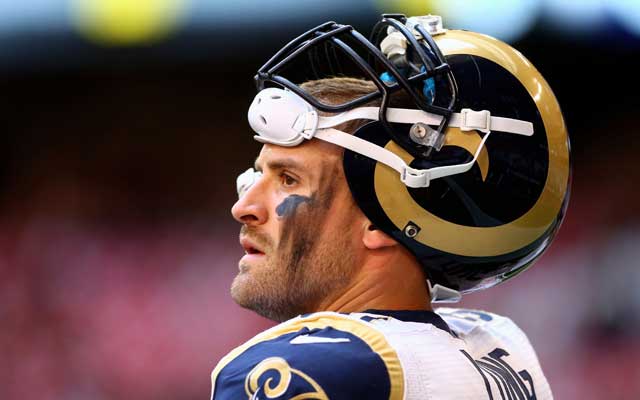 The Rams parted ways with Long, who will be 31 later this month, because of his hefty contract and recent lack of production -- though most of that can be attributed to injuries. To Long's credit, he took full responsibility in an Instagram post to fans shortly after he was let go.
"Bottom line is this is a production business," he wrote. "No excuses, the last two years have been s---. It's been painful to experience because I care deeply about my performance and responsibility to my teammates."
Meanwhile, Long's addition means the Patriots have a reasonably priced, if short-term, solution along the defensive line; Jones' contract is up after the 2016 season and he will be looking at a substantial pay bump, one the Pats apparently weren't interested in taking on. If Long plays well, he could sign another short-term deal to stay in New England, or, worst case, the team now has 18 months to restock the position.
To recap: The Pats bolster a leaky offensive line, add another second-round pick to their '16 draft haul (they were stripped of their first-rounder because of the Deflategate silliness), and have found a quick fix along the defensive line.
And in that sense, Long really has won the lottery.
Some dreams come true finally made the local news tonight. pic.twitter.com/LmZNouUdoL

— Chris Long (@JOEL9ONE) January 14, 2016
CBS All Access allows viewers to stream every NFL game on CBS game in their local market

CBS All Access allows viewers to stream every NFL game on CBS game in their local market

The Steelers' rookie wide receiver returns ahead of Sunday's matchup against the Patriots
The union is concerned that Kaepernick's visit will incite violence against guards from in...

Salary deferrals make identifying most lucrative contracts from year-to-year complicated

The Titans' best player has had the worst season of this NFL career in 2017