Report: Ex-Seahawks, Broncos OL John Moffitt arrested in Chicago
John Moffitt, the former Seahawks and Broncos offensive lineman who retired in November, was arrested on Sunday and charged with two counts of felony drug possession.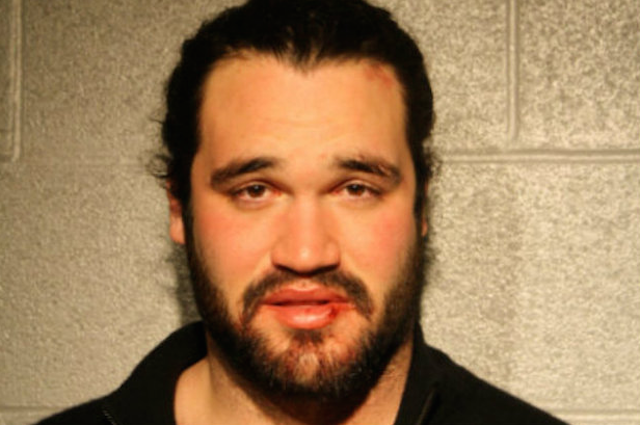 Former NFL offensive lineman John Moffitt, who decided to retire in November, was arrested on Sunday morning in Chicago and charged with two counts of felony drug possession, according to DNAinfo.com. Moffitt's arrest was also confirmed by the Chicago Tribune. 
The 27-year-old was arrested near a nightclub after he punched a man in the head. According to the Chicago Tribune, Moffitt 'became combative' with the man because the man had questioned Moffitt about selling drugs in the nearby club.
After he was arrested, police searched Moffitt and found that he had marijuana, cocaine and ecstasy on his person. Besides the two felony drug possession charges, Moffit is also facing a misdemeanor battery charge and a possession of marijuana charge. 
The incident took place just after 4 a.m. on Sunday. Moffitt has since been released on his own recognizance. 
Moffitt was a third-round pick of the Seahawks in the 2011 NFL Draft and started 15 games for Seattle over two seasons. In August, the Seahawks tried to trade Moffitt to Cleveland, but the trade fell through because Moffitt failed his physical. Instead the Seahawks made a deal with the Broncos and Moffitt went to Denver in exchange for Broncos defensive tackle Sealver Siliga.
Things didn't workout in Denver though. After less than three months with the Broncos, Moffitt decided to retire from football. "I just really thought about it and decided I'm not happy. I'm not happy at all," Moffitt said in November. "And I think it's really madness to risk your body, risk your well-being and risk your happiness for money."
Moffitt played in two games for the Broncos before his abrupt retirement. 
The inaugural youth world championships kicked off on Dec. 14 with more than 100 teams

The first-year cornerback has not been active in four weeks and drew a suspension earlier this...

McCown will help the coaching staff work with Bryce Petty and Christian Hackenberg
The Browns have a long way to go to be AFC North champs

Five selections against the spread for the upcoming Week 15 slate of NFL games

Here are 10 things to watch in Week 15, including a hot Bortles, a cold Brady and a new Eagles...