Report: Former Giants OL David Diehl joins Fox broadcast team
Among the new hires at Fox this year, David Diehl will be paired with Thom Brennaman.
• 1 min read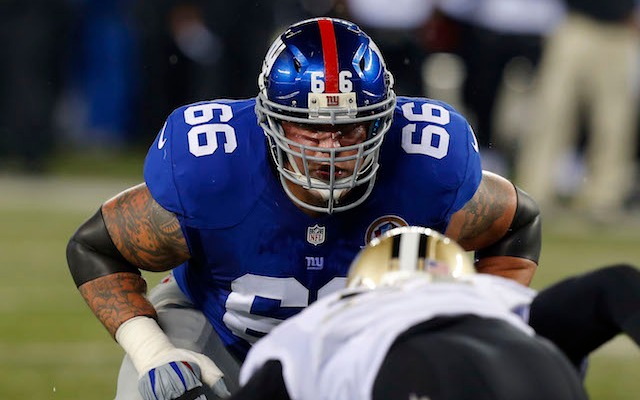 More NFL: Photos |  Videos & GIFs |  Training Camp updates | Manziel
We already knew Pam Oliver had been bumped down to Fox's No. 2 NFL broadcast team in order to make room for Erin Andrews on the first team along with Joe Buck and Troy Aikman.
But according to Awful Announcing, the latest addition to the Fox broadcasting family is David Diehl, who retired from the NFL in January and who now will be paired with play-by-play man Thom Brennaman in the booth and Laura Okmin on the sidelines.
Meanwhile, Oliver will join the No. 2 broadcast team of Kevin Burkhardt and John Lynch.
It'll also be an interesting season for play-by-play man Dick Stockton, who will work with a rotating group of color analysts that includes former quarterbacks Brady Quinn and Donovan McNabb and former linebacker Kirk Morrison.
As for Fox NFL Sunday, that entire group of pregame hosts, analysts, reporters and funny men will return en masse this season, but since you should be watching NFL Today on CBS, it'd be irrelevant to write all of their names.
The Eagles cemented their status as the best team in the NFC

Wentz is a magician who pulled his greatest trick so far on Monday night against the Redsk...

Wentz is carving up the Redskins on Monday night
Peters was quickly ruled out by the Eagles with a knee injury

Wentz rebounded from an awful interception with a 64-yard touchdown pass against the Redsk...

Cousins did not want to miss a meeting or his wife delivering their child, so he found a way...