Report: Gordon's appeal hearing lasted 10 hours, to continue Monday
Josh Gordon spent most of his Friday at an appeals hearing for his year-long suspension. But he's not done yet.
• 1 min read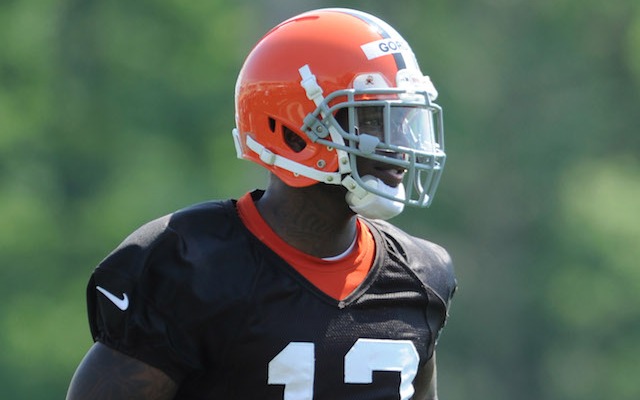 More NFL: Photos |  Videos & GIFs |  Training Camp updates | Manziel watch
With the report this week that Browns receiver Josh Gordon might have a compelling appeals case for his potential year-long suspension, he spent almost 10 hours in New York on Friday while participating in his appeals hearing, according to the Cleveland Plain Dealer.
But Gordon isn't done yet. The paper also reports that 10 hours wasn't enough to untangle this case -- so, the appeals hearing will continue Monday.
"Josh is going through the process right now,'' Goodell told reporters while in Canton on Friday. "I am not a part of that process. They'll make a decision based on the information that is exchanged today. At some point in time, I may have an opportunity to be involved. When I am, I look forward to meeting with him."
Gordon reportedly was going to argue that the reason marijuana was found in his system was due to second-hand smoke. While the NFL's threshold for a positive test is 15 nanograms per milliliter, Gordon's failed test was 16 nanograms. Gordon reportedly also has passed 70 drug tests since he was placed into Stage III of the NFL's drug program.
There's also the issue of the two samples of his failed specimen. Before it's tested, it's divided into an "A" sample and a "B" sample. The "A" sample was the one that failed, but the "B" measure would have passed at 13.63 nanograms. Gordon, who also was charged with DWI last month, also is likely to argue about that discrepancy.
The Browns will play a scrimmage Saturday at the University of Akron, but Gordon was not expected to participate.
Everything you need to know about the Packers-Panthers game on Sunday afternoon

The Lions will be wearing their Color Rush uniforms for the first time on Thursday

The Lions look to maintain playoff positioning while the Bears attempt to play spoiler
The Panthers have hired an outside law firm to conduct the investigation

Here's every official injury designation for each NFL team for Week 15

Bennett was one of the few players who escaped punishment after Sunday's melee in Jacksonv...