Report: Highest non-binding bid for Bills is $890 million, Trump at $809M
The Bills might not be worth what everyone thinks they're worth.
The Buffalo Bills are worth an estimated $935 million, unfortunately for the Bills though, no one bidding on the team seems to agree with that valuation. According to Forbes, there have been three non-binding bids placed for the team with the highest one topping out at $890 million.
Non-binding bids are generally made to gauge a buyer's interest.
The largest bid was placed by Terry Pegula, the owner of the NHL's Buffalo Sabres. The next highest bid of $820 million was placed by Jon Bon Jovi's group. Then there was Donald Trump's bid, which came in at $809 million. 
Trump must have gotten a few numbers mixed up when he finally placed his bid because he told NBC's Al Michaels in early August that he was going to make a $1 billion all-cash bid for the team. 
Ironically, a $1 billion bid would win going away at this point. The Toronto Sun reported on Thursday that the Bon Jovi group's bid was on 'life support,' leaving Pegula in a position where he almost can't lose -- unless the NFL convinces the Bills not to sell yet.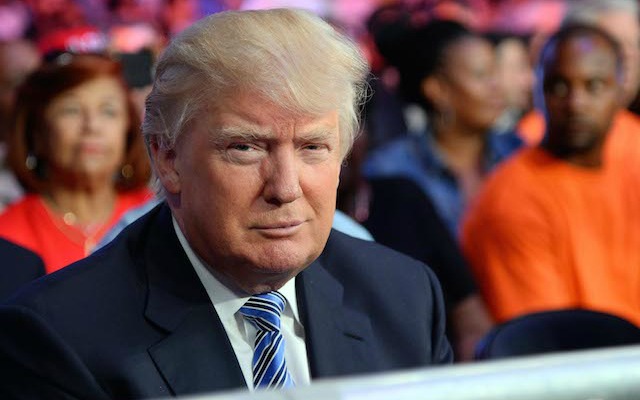 As Forbes points out, an $890 million purchase price for the Bills would be borderline embarrassing for the NFL following Steve Ballmer's $2 billion purchase of the Los Angeles Clippers. The NFL doesn't like to be embarrassed, so it's conceivable that the league would try and get the Wilson trust to hold out for a higher sale price. 
No one expects the Bills to sell for $2 billion, but you have to think the NFL is hoping to see the team sell for at least $1 billion. 
As things stand right now, binding bids are due within the next few weeks and then NFL owners would vote on a potential sale in October.  
---
More on the Bills: Find out what their best/worst case scenario is for 2014
Did the Saints coach mock another team after taking a lead in the playoffs?

Philly fans are going to be filling the stands with a lot of dog masks, let's make it even...

SportsLine's Mike McClure, a DFS pro with more than $1M in winnings, gives optimal lineup...
The Eagles quarterback and the Vikings quarterback have paths that have crossed many times

Can the Vikings become the first home team to play in a Super Bowl?

Wondering which teams will be advancing to Super Bowl LII? You've come to the right place to...