Report: 'It's not realistic' for Rob Gronkowski to play Week 1
It's reportedly "not realistic" for Rob Gronkowski to return in time to play Week 1.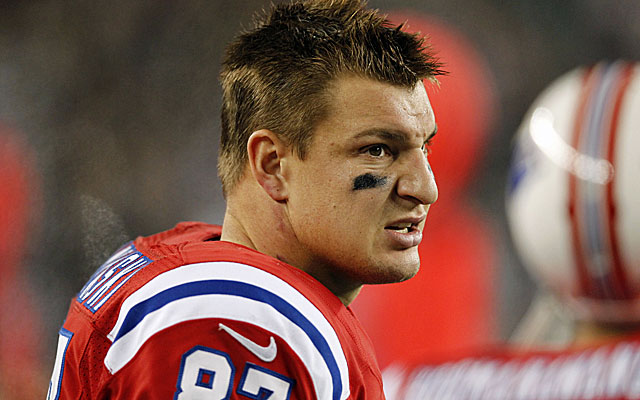 When he's healthy, Rob Gronkowski is the best tight end in the NFL. He hasn't been completely healthy for a while, though, and it doesn't look like he'll be ready to play come Week 1 of the 2013 season.
Adam Schefter of ESPN reports "it's not realistic" for Gronk to make it on the field and, really, it's not. The dude had surgery on his back in June after an offseason filled with surgeries on his forearm.
It's been expected that Gronk was a major candidate for the PUP list and now the Patriots will face a decision on whether or not to put him on the list, thereby ensuring he'll miss the first six games of the season.
That wouldn't be the worst thing in the world: as I wrote in Sorting the Sunday Pile yesterday New England obviously wants Gronk to play as much as possible, but their primary concern should be his health at the end of the season, not the beginning.
Getting Gronk back healthy is far more important than getting Gronk back early.
Maybe it's time to take this play out of the playbook

All of the best highlights from Week 11 are right here

Tom Brady might be in the doghouse when he gets back from Mexico
Perriman was supposed to help fix the Ravens' offense; instead, he's become part of the pr...

R.J. White has his finger on the pulse of the Cowboys and made a strong play for Sunday Night...

CBS All Access allows viewers to stream every NFL on CBS game in their local market