Report: Jonathan Martin to release video statement perhaps this week
We've heard from Dolphins guard Richie Incognito. Now, it sounds like we'll soon hear from Jonathan Martin.
• 1 min read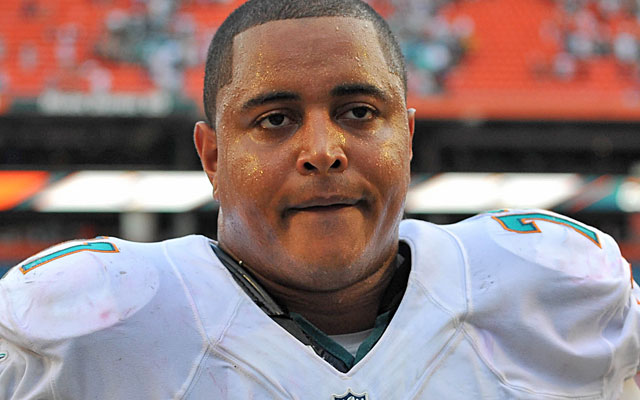 Unless you slept in really, really late Sunday, you probably heard all about Richie Incognito's interview with Fox Sports' Jay Glazer and how the suspended Dolphins guard expressed regret for leaving racial slurs on a voice mail for Jonathan Martin, how his actions toward Martin were done out of love, and how he would hug Martin if given the chance.
Whether you believe any of that, it now sounds as if Martin has something to say, as well.
The second-year tackle, who's seeking counseling in California, will release a video statement, perhaps as soon as this week, according to Fox Sports.
"The source said Martin won't get into a point-counterpoint with Incognito; rather, any statement Martin makes will be designed to explain his mindset and why he handled the situation by leaving the Miami Dolphins' facility when Incognito and other players played a prank on him," writes Mike Garafolo.
Reportedly, the statement won't feature an interviewer, leaving us to believe Martin will be the only one doing the talking. Which would be a change since the public hasn't heard anything from Martin himself since this whole ordeal began.
Follow Josh Katzowitz on Google+
With their 2017 season over, it's time for Jaguars fans to turn their attention to the dra...

With just a few tweaks to the roster, the Jaguars could be the new AFC powerhouse next sea...

Go ahead and buy your championship gear ahead of time, Eagles fans
Philadelphia fans might want to take it down a notch and not poke the bear

It was a valiant effort from the city, but fans would not be deterred

It was utter and total chaos in Philadelphia after the Eagles beat the Vikings